Tens of thousands of protesters took to the streets across Russia on Sunday (26 March) against government corruption, demanding that Prime Minister Dmitry Medvedev resign in what has been the biggest show of defiance since the 2011-2012 anti-government protests.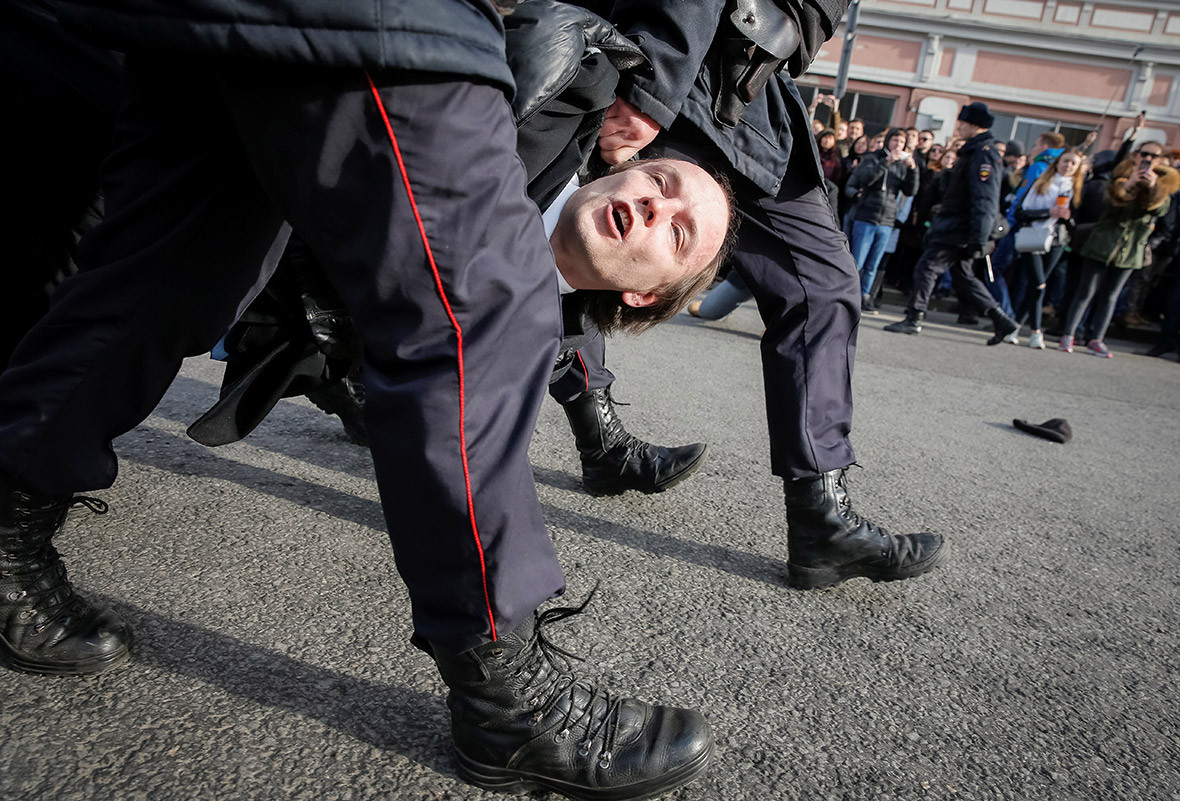 The protests, held by Alexei Navalny, a charismatic liberal opposition leader who has recently announced his bid for presidency, come a year before a presidential election which Vladimir Putin is expected to contest, running for what would be a fourth term. Yet opinion polls suggest that the anti-corruption activist has little chance of fielding a candidate capable of unseating Putin, who enjoys high ratings.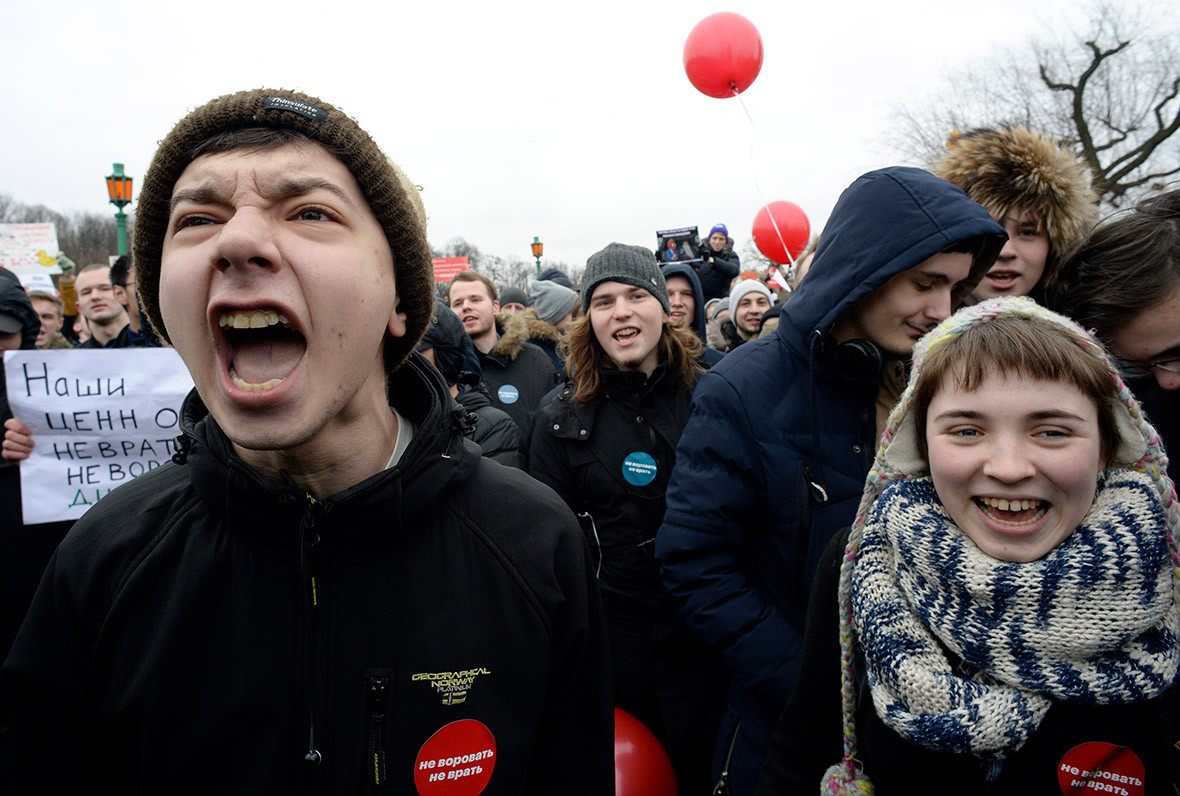 Navalny called the protests after publishing allegations that Medvedev had amassed a huge fortune that far outstripped his official salary. Medvedev's spokeswoman called the allegations "propagandistic attacks" unworthy of detailed comment and said they amounted to pre-election posturing by Navalny.
Navalny was detained in Moscow while walking to the rally from a nearby subway station. He is expected to make a court appearance after being detained at a major opposition rally the previous day.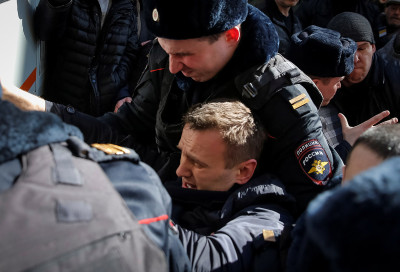 The Kremlin said on Friday (March 24) that plans for the central Moscow protest, which the city's authorities had rejected, were an illegal provocation. Demonstrations were also seen in Saint Petersburg and Vladivostok.
Grigory Okhotin, one of the founders of OVD Info, a human rights organisation which monitors detentions, said around 600 people had been detained in Moscow during the protests. The European Union is now calling on Russian authorities to release demonstrators detained during a series of protests across the country. It called on Russia to abide fully by its international commitments to uphold those rights "and to release without delay the peaceful demonstrators that have been detained."