Hundreds of left wing protestors arrested after German right wing conference clashes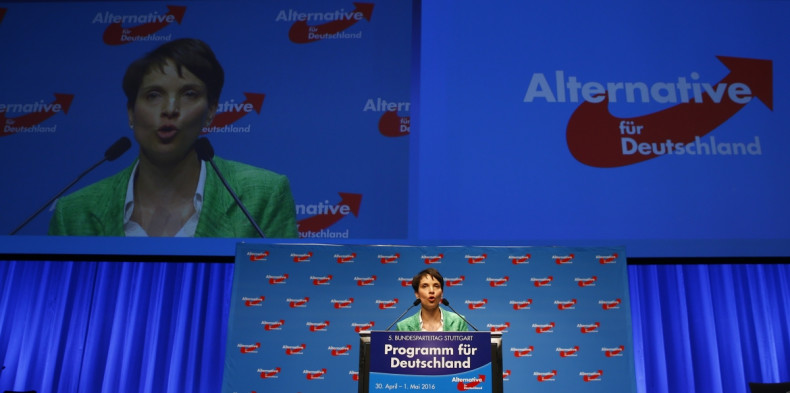 Around 400 left-wing protesters were arrested outside a right wing conference in Stuttgart, Germany after clashes with police on Saturday |(30 April) morning. The demonstrators threw fireworks and rocks as they attempted to stop people attending the conference of Alternative fur Deutschland (AfD).
AfD are expected to unveil a new anti-Muslim slogan at the conference, which has almost 2,000 people registered as attendees. Around 1,000 German riot police kept the two groups apart, with tear gas, water canons and pepper spray used against protesters, who themselves burnt tires and blocked roads.
One protester told the BBC: "We are united by our conviction that we cannot let the AfD go unchallenged."
The conference was being held so AfD could decide on their manifesto for the upcoming general election. They have previously campaigned against the current government's acceptance of over a million refugees.
In last month's regional elections, the AfD saw their vote share increase in all three states that took part. Demonstrators outside the conference chanted slogans supporting refugees and yelled "shame on you" as police dragged away protesters.
The clashes reportedly, started around 6am and led to the AfD having to delay the start. Police said there were no injuries from the clashes apart from people with irritated eyes from pepper spray.
Last week, a leading member of the AfD was appointed Berlin's state prosecutor. The appointment was criticised by many who cited comments he had previously made saying that criminals often have immigrant backgrounds.