The US is bracing for yet another hurricane to hit its coasts. On Friday (6 October), according to the US National Hurricane Center (NHC), tropical storm Nate intensified into a full-blown hurricane. Nate, which is hurtling toward the US at maximum sustained winds of 75mph, has now been deemed a Category 1 hurricane.
Hurricane Nate, which is moving northward in the southern Gulf of Mexico, is expected to make one or more landfalls along the northern Gulf coast, between southeast Louisiana and western Florida, over the weekend, according to Weather.com. Heavy rainfall is expected, with an estimated 3 to 6 inches of rain predicted from southeast Louisiana to southern Alabama.
"The heavy rainfall that was indicated in infrared data is expected to affect a large area. Heavy rainfall will occur over a wide area, including locations well away from the center along the Pacific coast of Central America. Rainfall across all of these areas may produce life-threatening flash floods and mudslides," Nasa said in a statement.
Tropical storm and hurricane warnings have already been issued out for those residing along the Gulf coast. In addition to heavy rainfall, hurricane Nate is expected to cause widespread power outages, likely as far into the central Appalachians. Parts of New Orleans, a city that was ravaged by hurricane Katrina 12 years ago, are already being evacuated, the BBC reported.
At least 23 people have reportedly been killed by hurricane Nate already, as it passed through Nicaragua, Costa Rica and Honduras. However, unlike Irma and Harvey, Nate is not expected to intensify into a major hurricane, with a lesser chance of intensifying into a Category 3 or higher.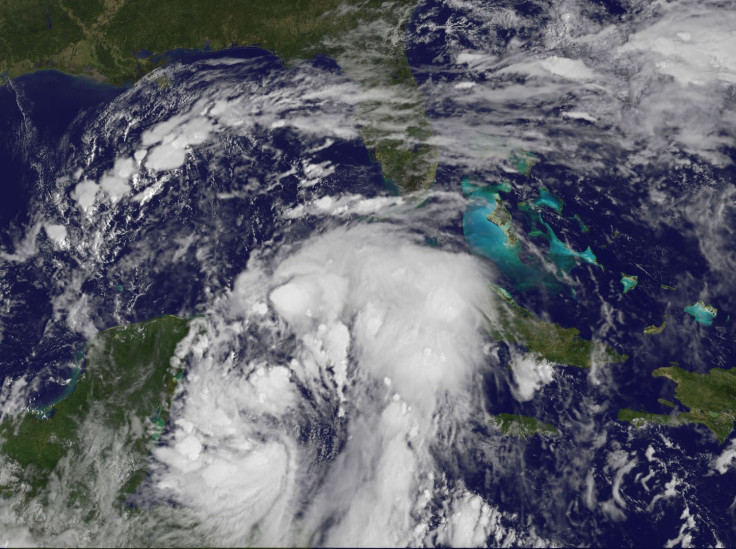 It has been nine years since three hurricanes made landfall in the US. If Nate does make landfall over the weekend, Nate will join hurricanes Irma and Harvery to become the third Atlantic hurricane to hit the US.