Hurricane Sandy: Atlantic City 'Under Water' Hours Before Frankenstorm Hits East Coast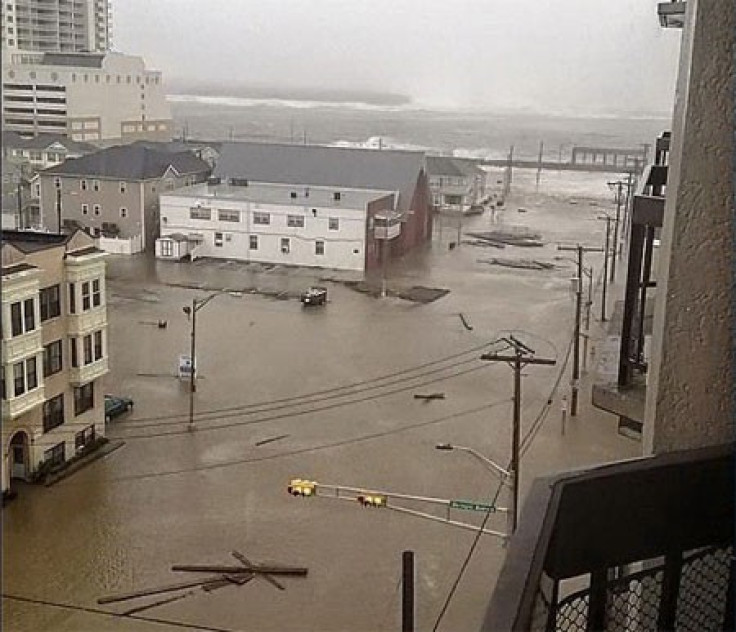 The streets of New Jersey's Atlantic City are inundated after huge waves whipped up by Hurricane Sandy hit the eastern board of the United States.
Pictures taken by local residents were uploaded to social networks such as Twitter and Instagram, showing the extent of the damage to a city which is popular among gamblers and is the setting for the TV series Boardwalk Empire.
"The city's basically flooded," said William Glass, the city's public safety director. "Most of the city is under water...It looks like it's going to be worse than the storm of '62, which was monumental.
"Saving lives and making sure everyone is safe is our priority."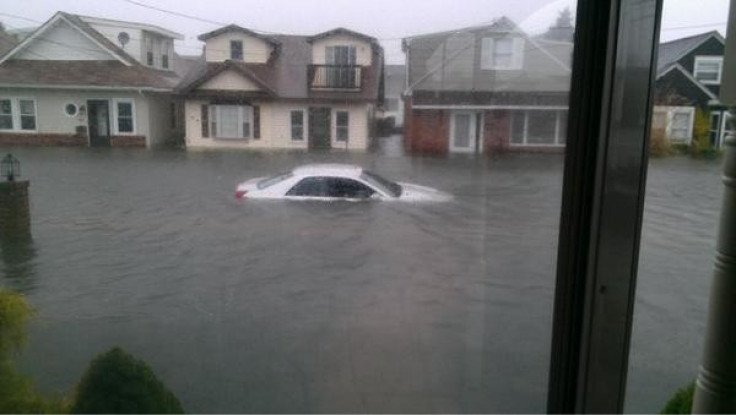 Emergency services have warned they expect conditions for Atlantic City to get much worse by evening tide, and the situation is exacerbated by the storm coinciding with a full moon.
More than 8,000 people were without power across the state as Sandy - which has been dubbed 'Frankenstorm' because of its potential power and proximity to Halloween - moves closer.
All 12 casinos along the boardwalk were shut down and evacuated over the weekend as Governor Chris Christie declared a state of emergency for the entire state.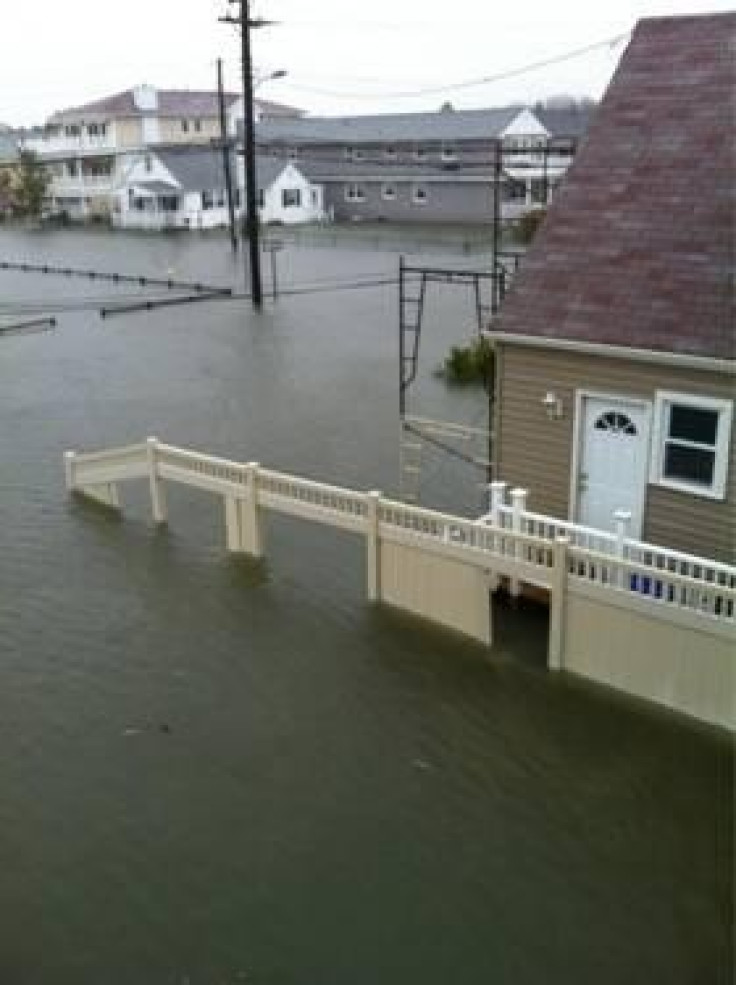 Sandy is a Category 1 hurricane with top sustained winds of 90 mph. Around 50 million people could be affected by the 1,000-mile-wide (1,600-km) storm, which forecasters believe could be the largest ever to hit mainland America.
"This is the worst-case scenario," said Louis Uccellini, environmental prediction chief for the National Oceanic and Atmospheric Administration.
The sentiment was echoed by Maryland Governor Martin O'Malley. He told reporters: "There will undoubtedly be some deaths that are caused by the intensity of this storm, by the floods, by the tidal surge, by the waves. The more responsibly citizens act, the fewer people will die."
Sandy has blamed for at least 65 deaths in the Caribbean before it began traveling towards the US.
Hurricane Sandy: Floodwaters Hit New York Streets in Path of Frankenstorm [PHOTOS]
In the Path of Hurricane Sandy: 'WalMart has Been Stripped Bare and the Power is Starting to Fail'
Hurricane Sandy: Thousands of UK Visitors Stranded in New York, New Jersey Until November as Frankenstorm Hits
HMS Bounty Replica Crew Abandon Ship as Hurricane Sandy Nears [VIDEO]
Hurricane Sandy: Nasa Captures Frankenstorm from Space [PHOTOS]
© Copyright IBTimes 2023. All rights reserved.