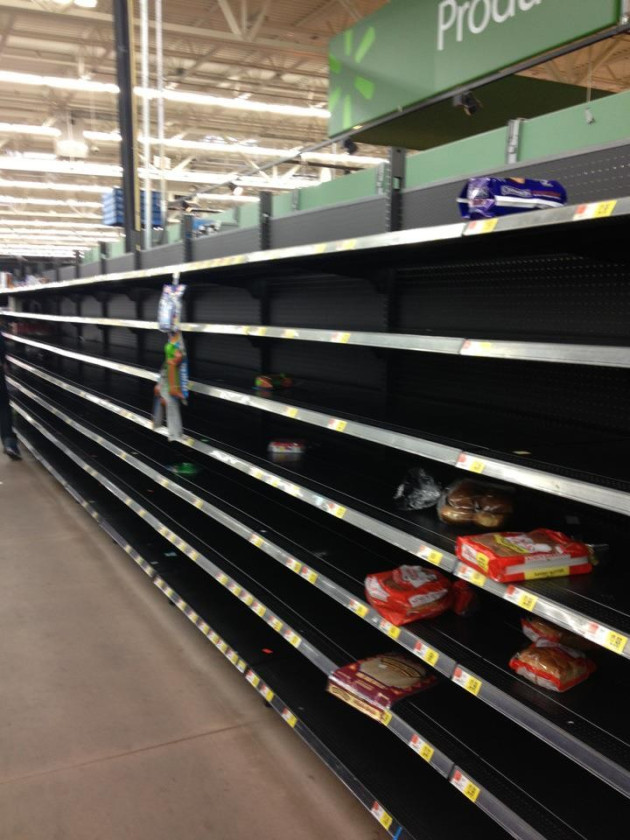 Hurricane Sandy has already plunged Atlantic City, New Jersey, under water and has flooded some streets in Brooklyn, after causing 65 deaths in Haiti as it sweeps across from the Caribbean.
While Hurricane Sandy has already turned New York into a ghost town, the National Weather Service (NWS) says conditions could still continue until Friday affecting New York, Washington, Boston, Philadelphia, Baltimore and Newark.
As coastal towns board up their windows and evacuate the city, Kim Aveston, a private nanny in Leominster, in central Massachusetts, says the town and all neighbouring cities and villages are panic buying food, gas and electricity generators as power outages are the main concern, no floods.
"Everyone is panic buying and on Saturday we tried to buy an emergency power generator in the event of losing electricity. Everyone is more concerned over losing power and therefore heat, as it's very cold at the moment and after last year it was a very painful time for everyone. I live five minutes from a huge Walmart and every type of food that can keep has been stripped off the shelves, there's nothing left," says Kim.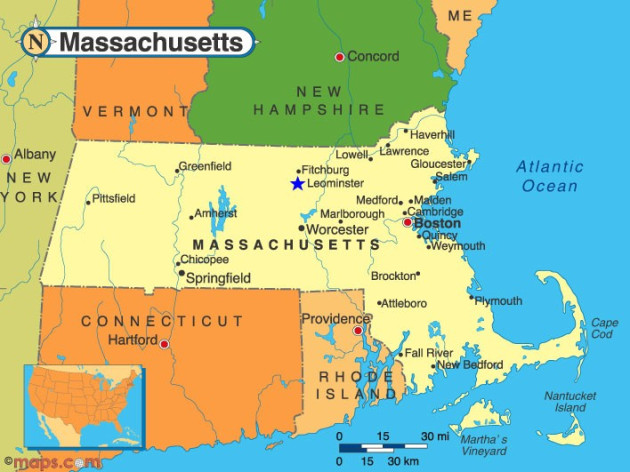 Last year, around 31 October, Leominster and neighbouring towns were plunged into darkness for 11 days.
Kim says that the power companies received a lot of criticism last year, following its handling of the snow storm, which left households without any means of power.
"Every year there are weather warnings but I have never seen the level of panic and concern over Hurricane Sandy. When we went to buy the emergency power generator, every single major and minor store had run out. Eventually we found one, in a used-auto parts store for $400 and we were told that we bought the last one in the region. We're lucky as some people have spent $2000-$3000 on one," says Kim.
On the morning of 29 October, government officials called a State of Emergency for the Commonwealth of Massachusetts.
According to Massachusetts Emergency Management Agency, because of Sandy's large size, "Massachusetts will experience moderate to major impacts, including damaging winds for a period of 12 - 18 hours, associated widespread power outages, and heavy rains. In addition, both south- and east-facing coastlines will experience moderate to major coastal flooding and beach erosion."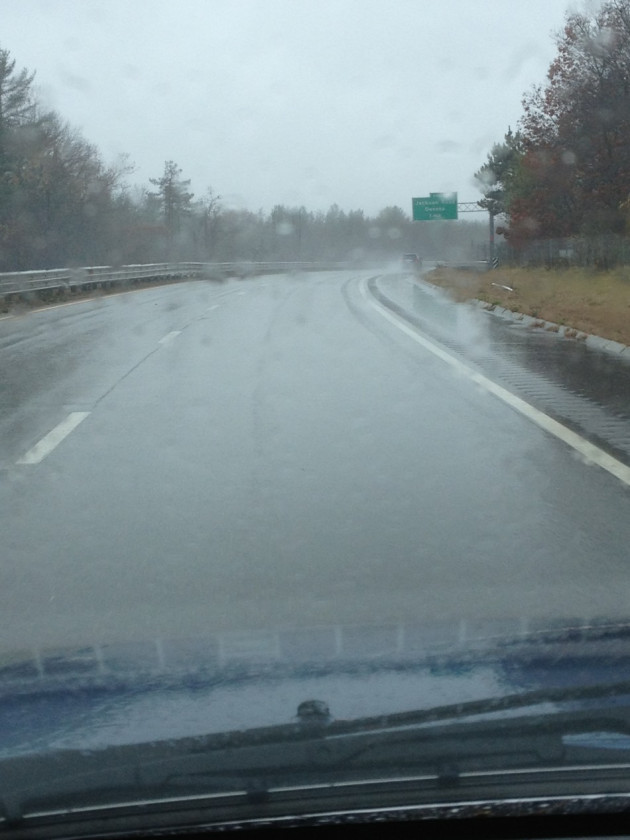 "It's very eerie outside and clearly it is the calm before the storm. The trees are still but all the leaves are on the ground. I went to Harvard to visit a client and their power went out for two hours and the hurricane hasn't even hit us yet, which is very concerning," says Kim.
"Driving back is very hairy, [the picture above] is when I was driving back down Route 2, which is the equivalent of the A1 around Cambridge. No one is on the roads anymore and it was difficult driving back home safely as sideways winds were virtually pushing me off the road," she adds.
As part of the State of Emergency declaration, the government has advised that non-emergency employees working in Executive Branch agencies should not report to their workplaces on Monday, October 29, 2012 and non-executive agencies make their own decisions on status.
While Kim is weighing up her choices nearer the time, she says that at her partner's place of employment, pharmaceuticals firm AstraZeneca, workers have been sent home early and some shifts cancelled overnight due to the severe weather warnings.
"All the schools are shut and a number of local senior centres and Red Cross stations have been established as they are all prepared for people going cold and hungry. I know it may seem melodramatic but after what happened in the snow storm last year, lots of people are fearing the darkness," says Kim.