It's a hot afternoon in Libreville, but the president´s aides decide to set him up for our interview under a small tent on the terrace. They think the rest of the presidential palace, with its marbled halls and fig tree perfumed candles imported from Paris, projects too much in the way of privilege.
There is an air-conditioned room inside, decorated with sumptuous Moroccan tiles and comfortable couches with golden legs and red upholstery. But Gabon's president, Ali Bongo, wants to appear approachable. So he sits outside, in a khaki suit with no tie, flanked by three small fans.
Ali Bongo is the son of Gabon's former dictator, Omar Bongo, who ruled the country for 41 years. He built few roads but many lavish spaces like the "Moroccan salon" that Bongo Jr is trying to avoid being photographed in.
The younger Bongo was elected in 2009 and is running for another term in today´s elections. In the seven years since he first took office, he has been trying hard to distance himself from his father´s legacy of stagnation and implement ambitious economic reforms through public investment and industrial diversification. But at every turn, the 57-year-old is faced with criticism from opponents who say he has inherited his predecessor's dictatorial tendencies, including controlling the media and misspending public funds.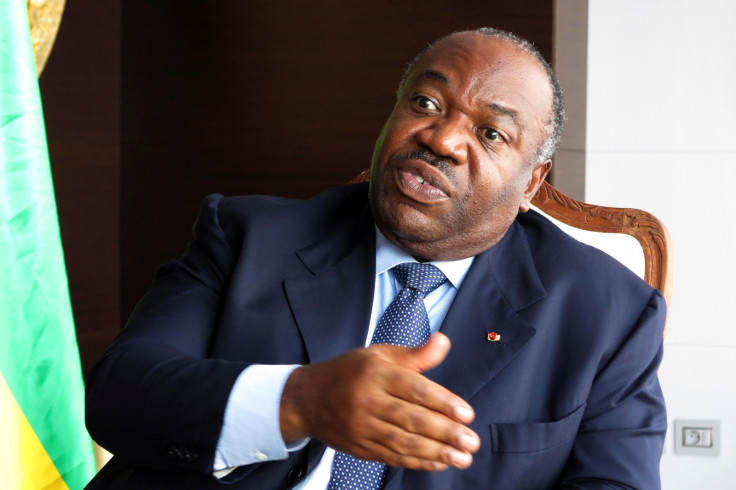 Gabon is the size of the United Kingdom and one of central Africa's richest countries, largely due to its combination of a small population – less than two million – and large oil reserves. This has allowed the country's GDP to grow an average of 4.5% during Bongo's presidency.
Still, unemployment is high, a third of Gabonese live in poverty and failing oil prices have cast a dark cloud over the country's economic forecasts. That's why the president's main focus is diversification. "My priority is growing our economy," he says, "nothing matters more than getting our people out of poverty".
So far his diversification strategy seems to be working. Before he got into office, oil accounted for 43% of the country's GDP. Through public investment in other industries and tax incentives to foreign companies, the economy continues to grow while oil's slice of the pie is down to 23%. Gabon is now Africa's second largest timber producer and home to the largest palm oil plantations on the continent. "Bongo´s diversification strategy has definitely spared Gabon's economy from being hurt as much as Nigeria," says economic analyst Emmanuel Leroueil.
Bongo was my father. Ali is me. We are very different people.
Looking over Libreville´s seafront, Bongo reflects on how much the city has changed since he was a child. He grew up in this very spot, albeit in the old palace that has since been rebuilt. "All these buildings you see, they're all new" says the president, "only the ocean stays the same." Despite being raised in the halls of power, Bongo says he never aspired to be president. He recalls his father missing family meals because he had to work late and says, "most people have assumptions about how it is to be a politician but I saw the truth. It's hard work."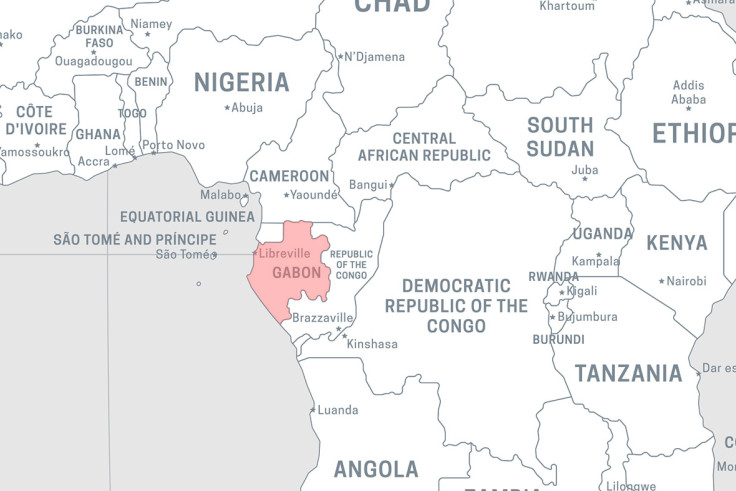 So the younger Bongo went to Paris to study law, considered being a businessman and even flirted with the idea of becoming a professional pianist – he is still part of a jazz band. Then his father began appointing him to increasingly important posts in the administration, from his personal representative to minister of foreign affairs. Along the way, young Bongo says his "sense of duty" awoke and he realised "the importance" of public service.
Still, the difference of manners between father and son is stark. Omar Bongo was famous for his conservative ways and bribe-friendly managerial style, while his son has a reputation as a party reformer with a much tighter grip on public spending. This tension is evident every time the current president lists his accomplishments. He says "I have invested more on infrastructure than anyone before me," or "I have built more roads in seven years than in the previous 30!" not mentioning it was his father who ruled back then.
The other presidential candidates, however, have not forgotten Bongo's heritage. Many are defectors from his party who say the president's campaign slogan, "Let's Change Together," is ironic at best. Amnesty International has accused the government of arbitrarily arresting political opponents and a journalist was recently beaten by police officers while covering a protest against the president. "Our country is not a true democracy," says Dieudonné Minlama, presidential candidate for the National Convention of Interposition. He accuses Bongo of controlling the judiciary branch and spinning the media coverage, adding, "he has less power than his father did, but he is less willing to compromise".
Bongo says being the son of a dictator has not made him less accountable
Rumours of electoral fraud have been spurred by a statistical report showing that, in 59 Gabonese towns, the number of registered inhabitants does not nearly match the number of voters on the electoral list – one small fishing village with 43 inhabitants has 946 registered voters. Bongo brushes off the allegations by saying these incongruences are due to the fact that many Gabonese live in larger cities and return home to vote. He also insists that, this year, the government has invited a mission of electoral observers from the European Union "which proves we want the process to be transparent"/
In fact, Bongo says being the son of a dictator has not made him less accountable, but rather the opposite. He complains that, from a very tender age, the public has scrutinised his every move. "I grew up in the limelight, I doubt there is anyone more famous than me," he says. Indeed, outside the presidential palace, every billboard, lamppost and bus window seems to be papered with photos of him shaking hands with palm oil farmers or gazing hopefully at the horizon. (The thirteen other presidential candidates are relegated to less prime real estate on sidewalks).
The posters use only his first name, "Ali." 'Bongo was my father. Ali is me. We are very different people,' he says. The election results will show whether the Gabonese people agree.
---
Laura Secorun is a foreign correspondent based in Nairobi, Kenya, writing on issues of development and migration
---