The US president Donald Trump has denied that he made racist slurs about Haiti and countries in Africa telling reporters "I'm the least racist person you will ever interview".
After a whirlwind of controversy followed comments reported by the Washington Post and other outlets in which he apparently described African nations, as well as Haiti, as "shithole countries" in a discussion about immigration, he pushed back hard on Sunday night (14 January).
"No. I'm not a racist. I'm the least racist person you will ever interview," Trump said in remarks to reporters at a dinner photo opportunity with House Majority Leader Kevin McCarthy in West Palm Beach, Florida.
"Did you see what various senators in the room said about my comments?"They weren't made," he added, the Hill reported.
The White House did not initially deny the report that Trump made the slur although he did later tweet he did not say "anything derogatory about Haitians."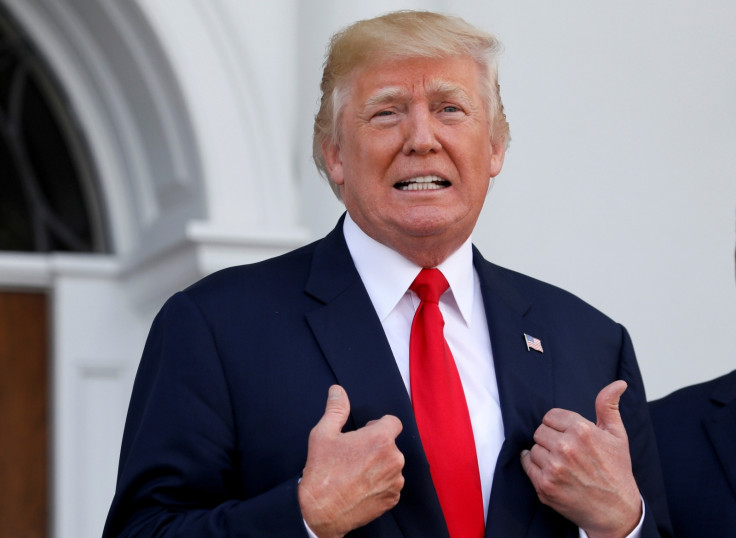 There has been conflict over what was said by those who attended the meeting where the comments were allegedly made.
Republican Senator David Perdue told ABC News Trump did not use the word "shithole," however Democratic senator, Dick Durbin, who attended the meeting, insisted that it was the "exact word used by the President, not just once but repeatedly".
With Democrats and Republicans discussion a deal on immigration, Trump said on Sunday he wanted to reach a deal on Deferred Action for Childhood Arrivals (DACA).
"We are ready willing and able to make a deal on DACA, but I don't think the Democrats want to make a deal. The folks from DACA should know the Democrats are the ones that aren't going to make a deal," he said when asked whether they may be able to reach a deal.
Separately, the Palestinian President Mahmoud Abbas criticised Trump's Middle East policy at a meeting of Palestinian leaders in which he stated he would not accept a US peace plan after its recognition of Jerusalem as Israel's capital.
Abbas described Trump's statement on the Israeli capital as the "slap of the century", the BBC reported.