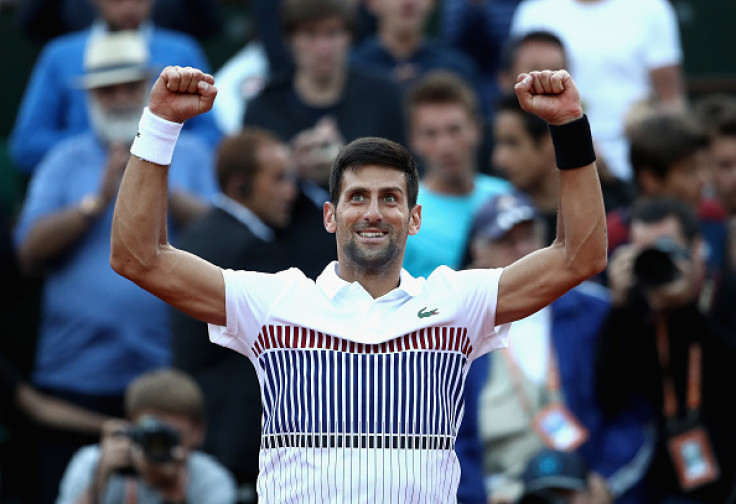 Novak Djokovic has confirmed that he will make another addition to his backroom team following the arrival of Andre Agassi as his head coach.
The Serbian parted ways with his long-time coach Marian Vajda earlier in the year and brought in Agassi ahead of the French Open. The American tennis legend will mentor Djokovic this season, but will not be present at all the events owing to his other commitments.
The 30-year-old has confirmed that he is in talks with a number of potential candidates, but admitted that he is looking for someone who will suit his current mindset. Djokovic reiterated that tennis is not his only commitment at the moment as he also has to focus on family – the Serb is expecting his second child with wife Jelena Djokovic.
"I have a list of names but I don't want to say anything," Djokovic said, as quoted by Tennis World USA. "I and Andre, who is a mentor and top coach, will take the decision, because I will spend more time with him than Andre. We spoke with a person and I hope that the situation will be clearer at Wimbledon or just after."
"It needs to be a man who can have our tennis and life view. I am not the same player and person I was before becoming father. There were many changes, now I have a family, many commitments, a different life rhythm and the new coach needs to respect and understand it.
"He has to be a coach at the highest level, preferibly younger so that he can have more Energy. He needs to understand my mental situation on court, my preparation, the travel, the time where I need to recover," the Serbian added.
Djokovic is currently at Roland Garros looking to defend his French Open title. The 12-time men's singles Grand Slam champion will take on Dominic Thiem in the quarter-finals with the winner set to face pre-tournament favourite Rafael Nadal in the semi-finals.