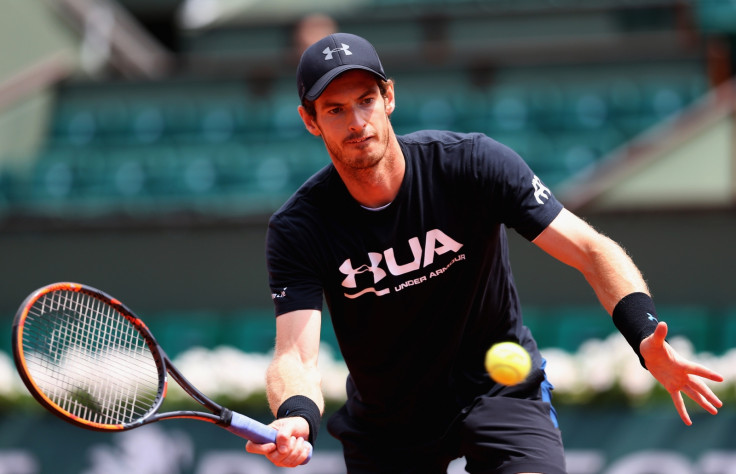 Andy Murray has emerged as a contender to win his maiden French Open title, believes former coach Alex Corretja. After a tough start to 2017, the world number one will face Kei Nishikori for a place in the last four at Roland Garros.
Victories over Andrey Kuznetsov, Martin Klizan, Juan Martin del Potro and Karen Khachanov have been achieved for the loss of just two sets and, with Rafael Nadal and Novak Djokovic on the opposite side of the draw, the Briton is targeting a second straight appearance in the Paris event's final.
Should Murray improve on his 8-2 win record over Japan's Kei Nishikori in their scheduled quarter-final on Wednesday (7 June), only 2015 champion Stanislas Wawrinka or 2014 US Open winner Marin Cilic will stand between him and a place in the final. Corretja worked with Murray between 2009 and 2011 centrally on his clay court game and believes his former protégé has timed his run of form perfectly.
"Andy's preparations weren't ideal," Corretja said of Murray, who had won just five matches on clay in in four tournaments in the lead up to second grand slam event of the season. "He had some injury problems and was a little bit sick so he couldn't practise as much as he needs to in order to be ready, especially on clay."
"When he has enough practice and is able to work hard he can take on all the best guys in the world," he told the Evening Standard. but this year he has taken time to find his rhythm on clay. He came here without many matches. When it's like that you need some hard and long matches in the early rounds to get yourself going. Over the best of five sets Andy is going to be very hard to beat here."
Despite Murray's current form, Nadal remains the outstanding favourite to claim a 10th title at the French Open having stormed into the last eight for the loss of just 20 games. Rafa Carreno Busta is tasked with trying to stop the world number four but Corretja says the 31-year-old looks unstoppable
"Rafa is playing perfect tennis," Corretja said. "He's playing aggressively and he's defending well. He's also moving well. He goes into the quarter-finals feeling fresh and with a lot of confidence."