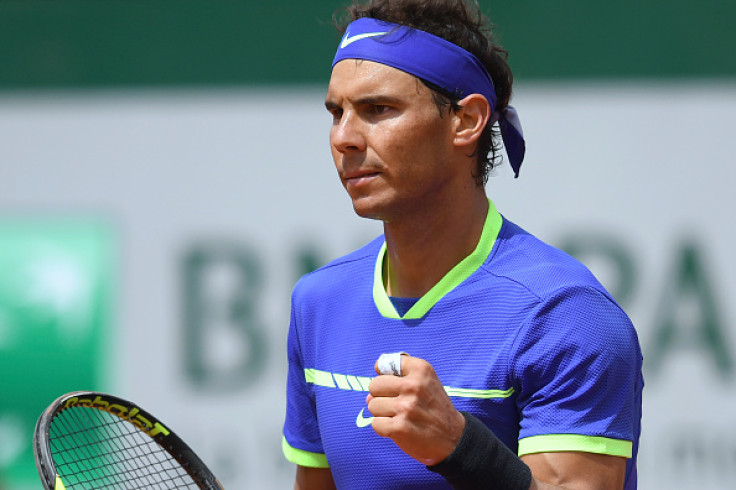 Tennis coach Patrick Mouratoglou thinks it is inevitable that the in-form Rafael Nadal will win the French Open for a record 10th time.
Despite losing three finals in the beginning of the year, two of which were against Roger Federer, Nadal has been almost unstoppable during the clay-court season.
With victories in Monte-Carlo, Barcelona and Madrid, the Spaniard's clay-court record has been a phenomenal 21-1. His only defeat was against Dominic Thiem in the Italian Open quarter-final.
With Nadal now in the quarter-final of the French Open, Mouratoglou believes it will take something special for someone to defeat the 14-time Grand Slam winner.
"It's impossible not [sic] to think Nadal is not the favourite," Mouratoglou said, as quoted on Tennis World USA. "The level of confidence he has at the moment is so tremendous, it's insane."
The Frenchman also stated that Novak Djokovic and Andy Murray should have stopped him sooner.
Djokovic lost to Nadal in the semi-final of the Madrid Open while Murray faltered and crashed out of Monte-Carlo, Barcelona and Madrid early on, having never gotten the chance to meet Nadal in those tournaments.
"Novak [Djokovic] and Andy [Murray] should never have let him [go on a winning run]. They should have woken up earlier and stopped him, because now, it's like stopping a train at full speed."
Mouratoglou also gave an update on the return of Serena Williams, who is currently away from the sport due to her pregnancy. With the baby expected in September, Mouratoglou claims Williams will be back for the 2018 Australian Open.
"For anyone, it sounds impossible, because it's too short a time after you give birth," he added. "But Serena is Serena. There is no rule that you can apply to Serena. She has a body that is not anybody's body."