Roger Federer wants the younger generation of tennis players to take a leaf out of his and Rafael Nadal's book and understand that it is okay to take some time out between tournaments to work on a specific aspect of their game or just practice to improve their game.
Nadal and Federer are currently ranked number one and two in the world respectively after both the players had a phenomenal 2017 campaign, winning a combined 13 tournaments that included equally sharing the four Grand Slam titles.
The Swiss ace put his fitness ahead of all else last season, which saw him play a limited schedule. He skipped the entire clay court swing of the campaign and played just 13 events all year, but still managed to capture seven titles.
The Spaniard, who won six titles in 2017, is also following a similar route, especially in 2018, as he wants to remain fresh and at his best for the clay court swing of the season. Nadal is currently injured and is expected to return for the Acapulco event beginning on 26 February, but made it clear that he will only play once he is fully fit.
Federer is keen for other players to follow their lead and hopes they have taken away the fear surrounding taking long breaks during the course of the season and its impact on their form, ranking points or sponsors. However, he warned that one cannot do it just because another is flourishing by taking lengthy breaks, as even Nadal and Federer played the full schedule for over a decade and it is only experience at the highest level that is allowing them to choose when and where they compete.
"You can always play more if you want to. You can always play less if you want to. I just hope people don't think that what I'm doing at 36 they can start doing at 25. I played full schedule from '98 or '99, really, to 2016. Until I was injured. I was 34 at the time," Federer told the Guardian.
"Did I plan last year to play a light schedule? No. Did I plan to skip the clay-court season? No. Did I plan to win all these tournaments? No. It all happened organically.
"I played [three] majors [in 2017]. I won two of them. One of them [Australia] almost killed me by playing three five-setters. I was injured afterwards. Then I also couldn't play.
"My philosophy is I play when I'm ready. I'm not just going to play tournaments to see how I'm feeling. What I did last year – and what Rafa [Nadal] is doing also – is maybe a bit of a lighter schedule, and it shows to others by working or practising a bit more – or taking time – you can improve your potential and you become a different or better player," the 20-time men's singles Grand Slam champion explained.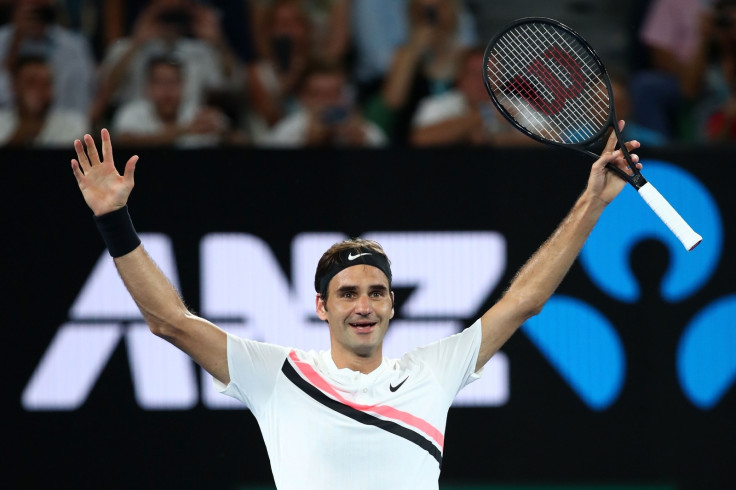 "Say I go out for six months and I only work on my serve-and-volley game. I feel like I'd be a different player six months later but everybody's scared to do it because they're, like, what about my ranking, what about this, what about that? Sponsors maybe, or prize money.
"I hope I take that fear away a little bit, that sometimes it's OK to take time. That would be a wish for me: that players would read something into that – not that they just start doing it because the top guys are doing it," he added.
Nadal and Federer's success in 2017 following a lengthy injury break in 2016 saw a number of top players take time out of the game in order to fully recover from their respective injuries. Novak Djokovic, Andy Murray and Stan Wawrinka were among players that ended their 2016 season in July before returning at the start of this year.