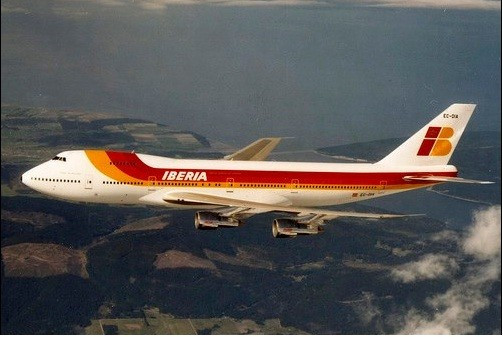 British Airways owner International Airlines Group has reported a bigger loss for the first quarter on charges related to the restructuring of Spanish Carrier Iberia.
First-quarter operating loss rose to €278m ($365m, £235m) from €249m a year ago. Analysts estimated a loss of €230m for the quarter.
IAG, Europe's third-biggest airline group by market value, noted that it booked a €311m charge in connection with the restructuring of Iberia. The specialist Latin America carrier has been suffering from intense competition from low-cost airlines and high-speed trains, labour disputes and the ongoing economic crisis in Spain.
Operating loss after exceptional items stood at €589m.
Quarterly revenues increased 0.5% to €3.94bn as passenger unit revenue rose by 3.9% despite capacity declines of 2.1%. Passenger revenues increased by 1.7% while cargo revenue declined by 7.2%.
Fuel costs for the quarter declined 3.4 % to €1.3bn while fuel unit costs were down 1.5%.
"Total revenue was up 0.5% and costs up 1.2%. These results are encouraging with underlying revenue strength in strategic markets however while the first step towards restructuring Iberia has been taken, there is more work to be done," CEO Willie Walsh said in a statement.
IAG noted that BA recorded better results in the quarter, boosted by business and first-class traffic, especially on transatlantic routes.
The group's cash position was at €2.8bn, down €76m from 31 December, 2012. BA had €1.96bn of cash, while Iberia had €732m.
During the quarter, IAG acquired an additional 44.7% stake in Vueling, increasing the group's stake in the Spanish airline to 90.5%.
Further, the company placed orders for 18 Airbus A350 and plans to convert 18 Boeing 787 options into firm orders for British Airways.
"Current trading is in line with our expectations," Walsh added.
"For 2013, excluding Vueling, we expect to reduce group capacity by 1.8%, and keep non-fuel unit cost flat versus last year."