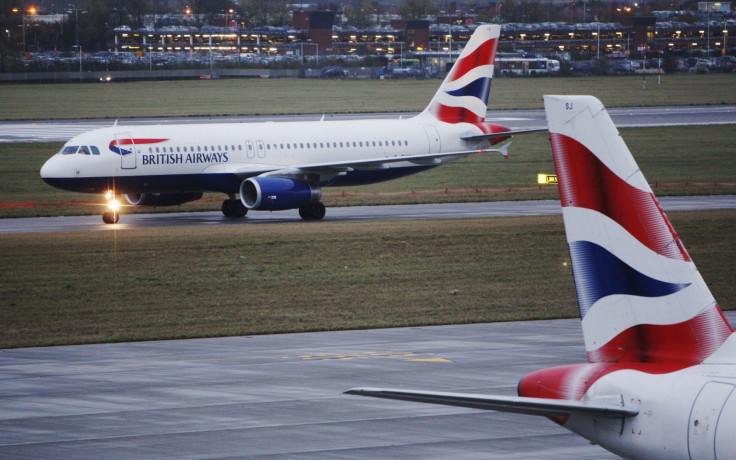 Shares in IAG climbed over 2% early on Friday (24 February), after the owner of British Airways reported an increase in profits in the fourth quarter of its financial year, even though the weak pound dealt a blow to its full year profit.
The airline giant posted a 32.7% year-on-year increase in profits before tax and exceptional items for the 2016 financial year, although sterling's sharp decline since the Brexit vote saw profits take a €460m (£388m) hit.
In the three months to the end of December, the FTSE 100-listed company, which also owns Iberia and Aer Lingus, posted a 17% year-on-year in operating profits to €620m, which drove operating profits before exceptional items for the full year up to €2.54bn, 8.6% higher than in the previous year.
However, passenger unit revenue declined 12.7% from the corresponding quarter in the previous year and was also 4.1% lower on a constant currency basis. The drop, dragged passenger unit revenue for the whole financial year down by 5.4%.
Last month, IAG said it carried a record number of passengers in 2016, on the back of a strong performance in Europe and in North America. In the 12 months to the end of December, the number of passengers grew 14% year-on-year to 100.67 million. IAG's European and North American markets recorded a 21.4% and 12.4% increase in annual passengers traffic, while the number of passengers in the domestic market was 6.2% higher than in the previous year.
Despite the record traffic, however, full year passenger revenues fell 2% to €19.9bn and total revenues slipped 1.3% to €22.6bn, although both figures were in line with analysts' forecast.
The company's cash reserves stood at €6.4bn at the end of December, a €572m increase compared to the previous year, and IAG said it will pay a final dividend of 12.5 cents, lifting the full year dividend up 17.5% from 2015 to 23.5 cents per share.
Group chief executive Willie Walsh described the results as "a good performance in a challenging environment", adding IAG expected operating profits to improve during the current financial year.
"Our performance was affected by an adverse currency impact of €460m. In particular, this was due to the weak pound following the UK's EU referendum," he said.
"However, despite that, we've made good progress and continue to build on all we've achieved in our first five years."
Walsh also announced plans for a €500m share buyback during 2017, which could be implemented through one or more buyback programmes.
"We have great confidence in IAG's future prospects and are increasing cash returns to our shareholders," he added.