Wasp Factory Author Iain Banks Dies Aged 59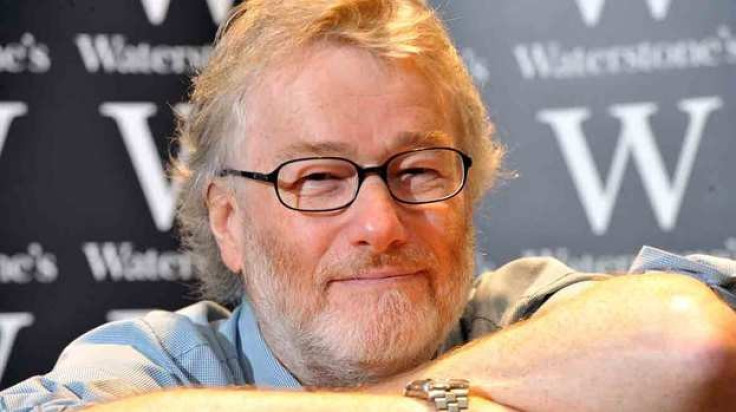 Scottish author Iain Banks has died, just 11 day before the UK publication of his final novel, The Quarry, it was announced on Sunday 9 June.
Banks announced in April that he was suffering from cancer of the gallbladder, and that doctors had told him he would be unlikely to see out the year.
He wrote on his website: "I have cancer. It started in my gall bladder, has infected both lobes of my liver and probably also my pancreas and some lymph nodes, plus one tumour is massed around a group of major blood vessels in the same volume, effectively ruling out any chance of surgery to remove the tumours either in the short or long term.
"The bottom line, now, I'm afraid, is that as a late stage gall bladder cancer patient, I'm expected to live for 'several months' and it's extremely unlikely I'll live beyond a year. So it looks like my latest novel, The Quarry, will be my last."
On hearing the news, he immediately proposed to his longstanding partner Adele Hartley, in typical Banks style, asking her whether she would consider becoming his widow.
Banks was born in February 1954 in Dunfermline. He came to fame in 1984, with the publication of his intense and disturbing debut novel, The Wasp Factory.
In 1987 he published his first science fiction work, Consider Phlebas, under the name Iain M Banks. He would write literary work under the name Iain Banks and sci-fi as Iain M Banks for the rest of his career.
In total he wrote 15 Iain Banks novels, and 12 as Iain M Banks. Of the former, The Crow Road and Complicity were adapted for TV and film.
As news of Banks's death broke on Twitter, fans and friends paid tribute.
"If recent tweets are true then sadly it appears that Iain Banks passed away this morning. A sad and untimely loss. RIP", wrote comedian Johnny Vegas.
"So sad to hear of death of brilliant and charming Iain Banks. The Wasp Factory was the first book I finished and then immediately read again", said writer John O'Farrell.
"Iain Banks is dead. I'm crying in an empty house. A good man and a friend for almost 30 years," said fellow fantasy author Neil Gaiman.
© Copyright IBTimes 2023. All rights reserved.