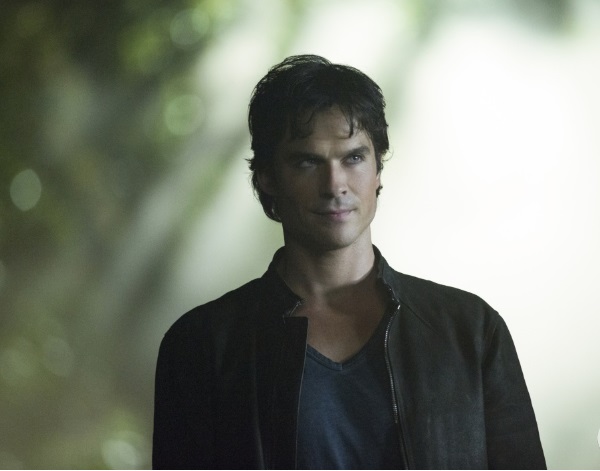 The Vampire diaries season 8 will be the last season of the CW supernatural drama and fans of the show are really hoping to see their favourite Elena Gilbert wake up from her deep slumber and reunite with her true love Damon Salvatore.
But Ian Somerhalder doesn't think alike. The actor, who plays the elder Salvatore brother in the show, thinks neither Damon nor Stefan deserves the sleeping beauty. Dismissing a future romantic Delena reunion he told TV Line: This poor young girl from this tiny town ... she lost everyone she's ever loved, she burned her house down, she's now in a box. These guys have ruined her life, yet everybody wants her to end up with one of them."
However, Dobrev's return cannot be ruled out completely as CW president Mark Pedowitz has admitted that the network is in talks with the actress about her character's return. "There are discussions going on with Nina. We'd love to have Nina back. She was great for The CW. She was integral for The Vampire Diaries," he said during the Television Critics Association summer press tour.
Meanwhile, in the upcoming show, Damon and Enzo will reappear on the streets of Mystic Falls after they mysteriously vanished from the Armory vault. Consumed by the evilness of the vault, they will be on a rampage to quench their blood thirst. And this will keep Stefan on the edge as he will desperately try to bring his brother back to normalcy.
In the season 8 promo, released by CW, Damon is on a killing spree and his younger brother is racing against time to save him and Enzo. Fans are expecting major twists that will keep them on the edge of their seats as this is the final season of TVD.
TVD season 8 will premiere on Friday (21 October) on The CW network.