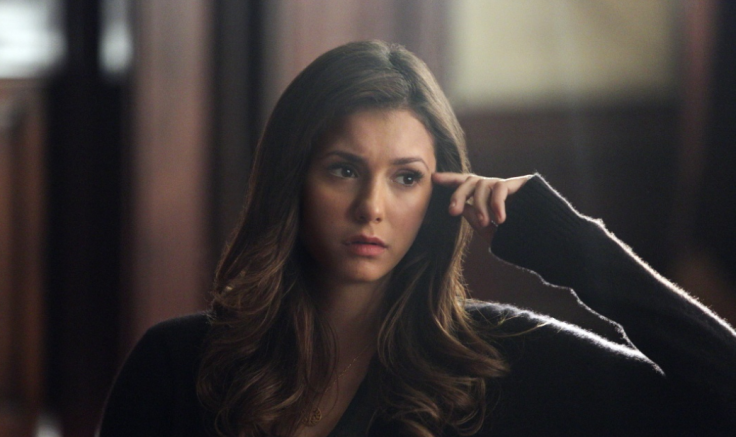 There is some good news for Elena fans, as there are talks going on in The CW to bring Nina Dobrev back for The Vampire Diaries' final season. Dobrev quit the show in the season 6 finale, and her character Elena went into a deep slumber for 60 years due to Kai's spell.
The CW president Mark Pedowitz, during the Television Critics Association summer press tour, admitted there are discussions going on about Dobrev's return. He said, "There are discussions going on with Nina. We'd love to have Nina back. She was great for The CW. She was integral for The Vampire Diaries."
However, the network president said show creator Julie Plec has planned a series finale if Dobrev does not return. Pedowitz said, "Hopefully, she'll be back, but should it not work out, Julie [Plec] has planned a great series finale [that will satisfy fans]."
Speaking about the show's ending with season 8, Pedowitz said it was a mutual decision between himself, Plec and Warner Brothers Television's Peter Roth. "We collectively came to the same place. Julie really got there before either Peter or I did, which was this was the right time to end the series, go out in the right way", he added.
Julie Plec previously hinted at Elena's return in the show's series finale, during the San Diego Comic-Con. Plec explained, "It's what she and I kind of agreed on when she decided to move on, and it's what I've got in my head. Obviously things can change throughout time, if the show goes on longer than we expect it to, or if we all collectively decide it would be fun to bring her back earlier, and she wanted to. ... I'm sticking with my side of the plan, which is to bring her back at the very end."
The Vampire Diaries season 8 will premiere on 21 October on The CW network.