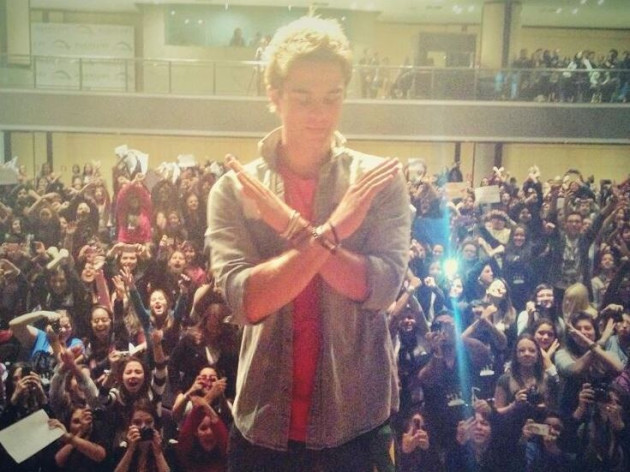 Australian actor Nathaniel Buzolic has revealed he almost killed Vampire Diaries co-star Ian Somerhalder, while filming on set. The 29-year-old, who rose to fame for his role as Kol Mikaelson in the American hit series, was talking with Quem magazine during a trip to Brazil for the Vampire Diaries Bloodlines convention.
Buzolic said he loves his cast members and has a lot of fun during shooting but sometimes things do not end up according to plan. He joked: "We were in a fight scene and something did not work. For a few minutes I thought, 'My career will end here and be chased by fans of the show for life'."
The actor, who hosted Disney Channel's children's show Studio Disney, also spoke about his growing fan base, saying: "I love to meet the fans. I just get embarrassed with those who weep. I don't know what to do or what to say. It's a very embarrassing situation."
Meanwhile, Somerhalder, who could not attend the convention as he was filming for The Anomaly in London, showed up through Skype to share a message with his Brazilian fans. However, Buzolic interrupted his speech by taking off his shirt on-stage.
"The Brazilian fans are amazing Thanks so very much wanted to know this country and here I am very happy. They send many messages on Twitter and very supportive. Brazil's Everything I see is love," he told the magazine.
Check the video of Nathaniel Buzolic interrupting Ian Somerhalder at the Bloodlines convention
[Video Courtesy: YouTube/Yeda Tavares]