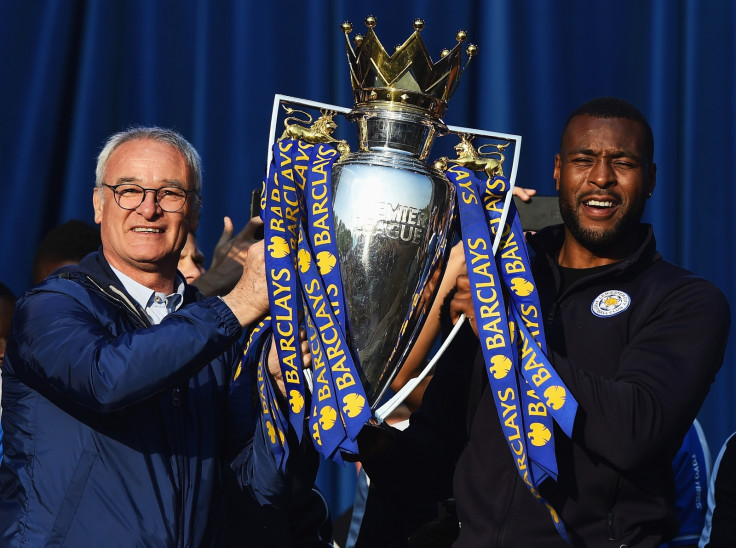 You could forgive many Leicester City fans for simply hoping that football would cease altogether following their remarkable fairy-tale run to a first-ever top-flight title last season. From 5,000-1 outsiders at the start of the year, and many people's tip for relegation under the eccentric figure of Claudio Ranieri, the consistent Foxes brilliantly harnessed their individual talents and combined great team spirit, a rock-solid defence and a seemingly foolproof counter-attacking system to record one of the greatest shocks in British sporting history.
Their chances of doing it all again seem almost as remote this year – indeed Ranieri has said it's impossible and "easier for ET to come to Piccadilly Circus" than for Leicester to retain the trophy. So what exactly does lie in store for the latest season of Premier League action? IBTimes UK's sport writers make their own individual predictions before this weekend's big kick-off...
George Flood
Champions - Manchester City
With Guardiola steering the ship and money being spent as freely as ever, City should accept nothing less than top spot.
Champions League – Manchester United, Chelsea and Tottenham Hotspur
Having made four excellent signings in Paul Pogba, Zlatan Ibrahimovic, Henrikh Mkhitaryan and Eric Bailly, United should push City all the way. Chelsea will return to top-four contention under flamboyant and strict disciplinarian Antonio Conte, while Arsenal's constant frustrations in the transfer market could finally see them finish behind rivals Tottenham for the first time in more than two decades.
Relegated – Sunderland, Burnley and Hull City
The joy of Hull's play-off final victory in May quickly turned into a managerless nightmare and their demotion seems already more or less set in stone. Well-run Burnley will no doubt battle valiantly again under Sean Dyche – and would be well positioned to mount another Championship promotion charge in 2017-18 – but ultimately a lack of quality will condemn them to the drop once again.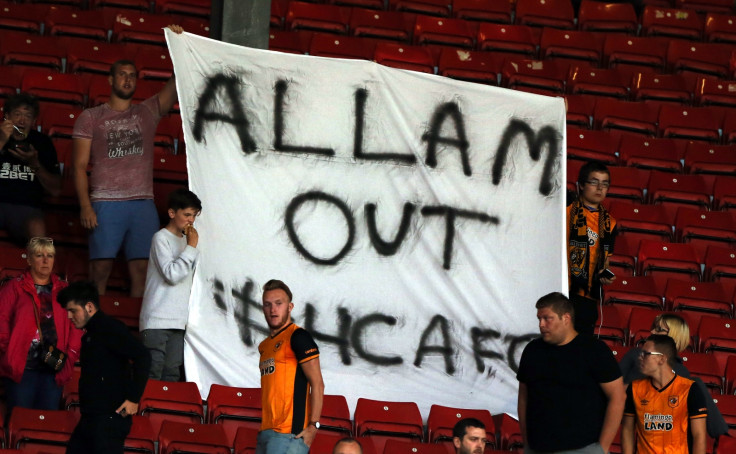 Losing survival specialist Sam Allardyce to England is a monumental blow for Sunderland from which they will struggle to recover. David Moyes's reputation has taken a massive hit since his success at Everton, with failed stints at Manchester United and Real Sociedad, and his transfer business to date has been lacklustre to say the least.
Top scorer – Sergio Aguero
When fully fit, there is no more dangerous, wily or clinical striker in English football and he should thrive under Guardiola's leadership. Expect Tottenham's Harry Kane to continue his rich vein of scoring form at club level after a torrid Euro 2016 campaign and Jamie Vardy to once again utilise his sheer pace and clever movement to devastating effect.
Signing of the summer – Ashley Williams (Everton)
Pogba, N'Golo Kante and Ibrahimovic are among the most high-profile movers of the summer, but Everton's decision to sell the still erratic John Stones to Manchester City for a mammoth £47.5m ($61.4m) and replace him with the much cheaper and far more consistent Williams should prove a masterstoke in the short term.
The durable and combative centre-back, who never seems to miss a game, has demonstrated his significant leadership qualities as captain of both Swansea City and Wales. His arrival will help solidify a Toffees back-four that was badly neglected under Roberto Martinez.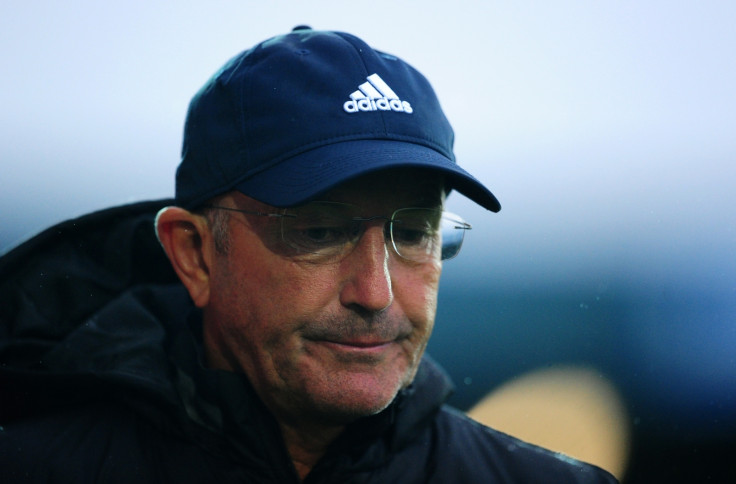 First managerial sacking – Tony Pulis (West Brom)
The current bookmakers' favourite to become the next Premier League manager to leave his post, Pulis is unlikely to impress the Baggies' ambitious new owners, who will probably want more than mere survival playing a defensive and utterly joyless – although admittedly effective – brand of football. Pulis is evidently desperate to reinforce the notably weak areas of a functional squad before the end of the transfer window and his shock departure from Crystal Palace less than 48 hours before the start of the 2014-15 season was predominantly caused by tension over transfer targets.
Greatest hope
That sense prevails and parachute payments for relegated teams are eventually reduced or, better still, scrapped altogether. They are only serving to widen the gulf in quality between the teams at the top and bottom of the Championship. I won't hold my breath, though.
Greatest fear
That Jose Mourinho's appointment to his dream job at Manchester United leads to him dominating the Premier League narrative in tedious fashion yet again. His rivalry with Guardiola during their respective spells with El Clasico rivals Real Madrid and Barcelona was often ugly and utterly unnecessary. Let's keep things civil, folks.
---
Eduardo Fernandez-Abascal
Champions – Manchester City
They have everything needed to win the title: a good manager, if not the best, a good striker (Sergio Aguero), if not the best, and a number of other players who can make the difference such as Kevin de Bruyne and Leroy Sane. Their only weakness is the full-backs, but the addition of Stones should help to improve the back-line. Anything other than the title would be a huge disappointment for Guardiola.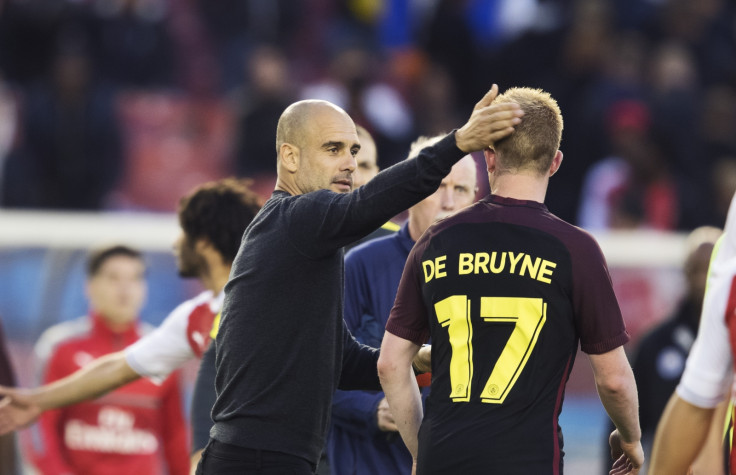 Champions League – Liverpool, Chelsea and Manchester United
Liverpool and Chelsea have very good managers but also a big advantage over Arsenal and Tottenham due to their lack of European football. I still have doubts about the United back-line but Zlatan Ibrahimovic's goals should be enough to finish in the top four, especially if Arsene Wenger again refuses to sign a top number nine.
Relegated – Hull, Burnley and Sunderland
Hull and Burnley have not strengthened their squads sufficiently to remain in the Premier League. The Black Cats have been flirting with relegation during the last few seasons and without Allardyce this time they could drop.
Top scorer - Sergio Aguero
Guardiola will try to make the Argentine his new Lionel Messi.
Signing of the summer – Eric Bailly (Manchester United)
He could become Mourinho's new Raphael Varane.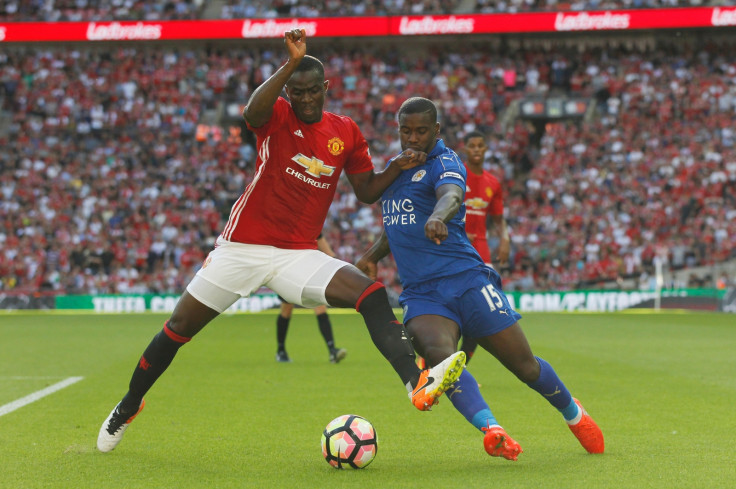 First managerial sacking – Francesco Guidolin (Swansea City)
Swansea have made two great additions in Borja Baston and Fernando Llorente, but the departures of Bafetimbi Gomis, Andre Ayew and Williams could see them endure a difficult start.
Greatest hope
That Eden Hazard makes the next step forward in his career, playing behind the striker rather than on the flanks and finally breaking into that elite band of players alongside the likes of Lionel Messi, Cristiano Ronaldo, Gareth Bale, Neymar and Antoine Griezmann. All of them, except the Brazilian, started their careers out wide before being moved to the centre.
Greatest fear
That Premier League clubs struggle once again in Europe as the likes of Paris Saint-Germain, Juventus, Real Madrid, Atletico Madrid and Barcelona remain ahead of them.
---
Joshua Evans
Champions – Manchester City
Although there are still some defensive weaknesses and question marks hanging over a number of their summer signings, Guardiola boasts the strongest squad in the Premier League and ought to lead them to the title.
Champions League – Chelsea, Manchester United and Arsenal
The battle for Champions League football is, perhaps, sterner this season than in any previous year. I expect Chelsea and Manchester United, with their results-first new managers now in place, to coax their clubs back into the big time, while Arsenal – for all of Wenger's failings in the transfer market – always seem to find a way to finish above Tottenham.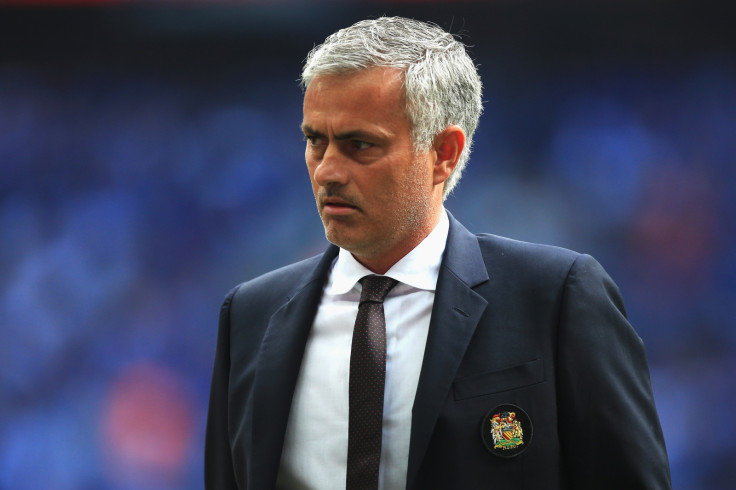 Relegated – Hull City, Burnley and Swansea City
Given they've yet to sign anyone and are managerless heading into the new campaign, it'd be a minor miracle if Hull City survive the drop. Meanwhile, Burnley and Swansea City – both likable clubs – lack the quality to edge their way out of the relegation places.
Top scorer – Sergio Aguero
If he can stay fit – and it's a big if – Aguero should top the goalscoring charts, ahead of the likes of Kane and Ibrahimovic. The Argentine is deadly in the box and will be fed by the likes of De Bruyne and David Silva.
Signing of the summer – Paul Pogba
Yes, he was overpriced. Yes, the transfer saga was insufferable. And yes, the hype makes you want to scratch your eyes out. But Pogba is a damn good player – and will soon become the Premier League's poster boy.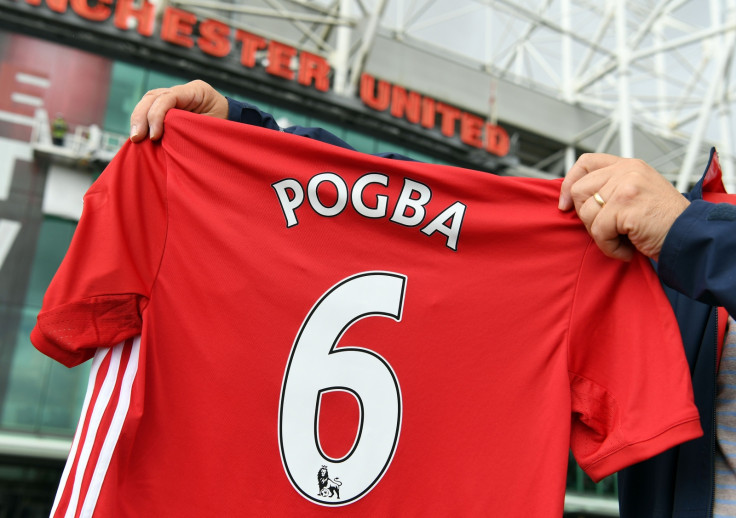 First managerial sacking – Tony Pulis
A traditional British manager and ambitious foreign owners can mean only one thing: bye bye, Tony.
Greatest hope
That Wenger opens his cheque book between now and the end of the transfer window, so we don't all have to spend the next 12 months trying to block out the sound of Arsenal fans moaning about their lack of ambition.
Greatest fear
That the inevitable Mourinho vs Guardiola squabbles don't overshadow the season. People are quick to forget how tiresome the sub-plot became during their time in Spain. Not again, please.
---
Tony Mogan
Champions – Manchester City

Even Mourinho has admitted that the dreaded 'philosophy' of the Louis van Gaal days is still yet to be completely expunged from Old Trafford. Given the greater problems that dogged the club at the beginning of the summer, it will take the Portuguese slightly longer to get his new side to click than it will for old rival Guardiola at City.
Champions League – Manchester United, Arsenal and Tottenham Hotspur
Chelsea's rebuild doesn't look like it will be complete by the end of August so it may be another year before they return to the Champions League. Tottenham, meanwhile, have perhaps the most settled squad in the league and their evolution under Mauricio Pochettino can continue despite all those around them spending money like it's going out of fashion.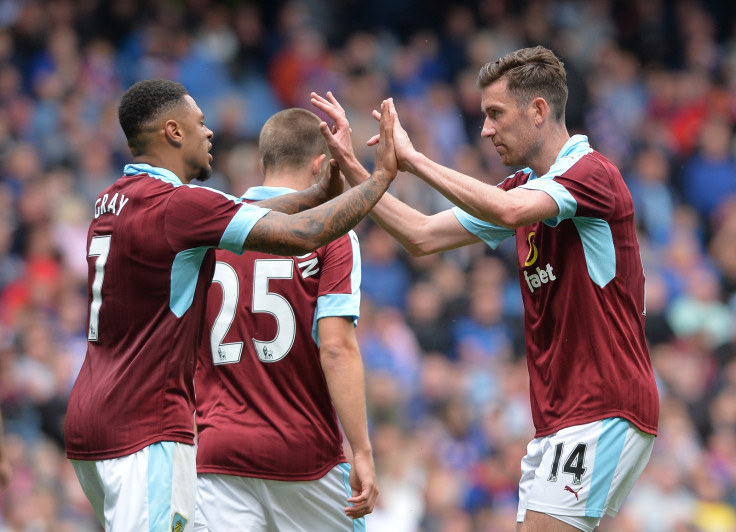 Relegated – West Brom, Burnley and Hull City
The Baggies' takeover might have come too late to freshen up a woefully stagnant squad. As last time they visited the top flight, Burnley have failed to bring in any significant Premier League experience and, despite Sean Dyche's excellent management, it only counts for so much. Hull don't have any players or a manager. Those things are handy in football.
Top scorer – Harry Kane
The arrival of Vincent Janssen at White Hart Lane will ease some of the burden on the 22-year-old's shoulders, but he will still be the man to fire Spurs to a Champions League qualification place once again.
Signing of the summer – Zlatan Ibrahimovic
Manchester United's squad has lacked a real leader for far too long. Even if he fails to match the scoring exploits that are so key to his repertoire, his influence on Anthony Martial and Marcus Rashford will be invaluable.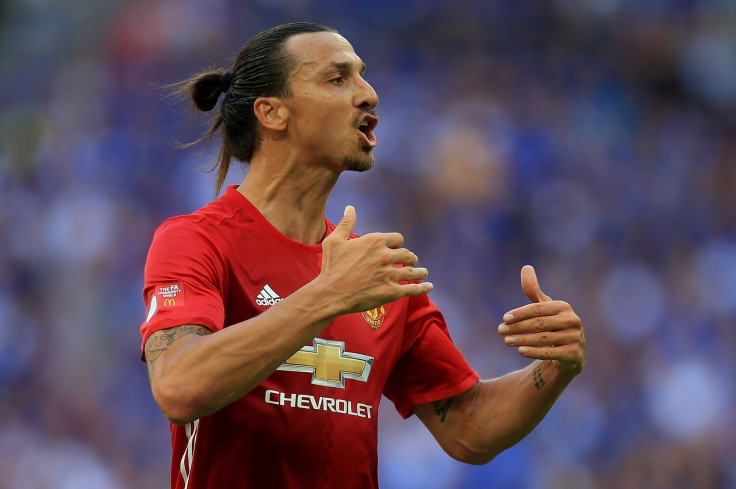 First managerial sacking – Tony Pulis
The Welshman showed during his time at Crystal Palace that he isn't shy to walk away from a club at the drop of a hat if promises are not fulfilled. History could soon repeat itself.
Greatest hope
Leicester's savvy summer transfer window ensures they stay right up among the challengers this season.
Greatest fear
The Premier League becomes a complete and utter sideshow to Mourinho vs Guardiola II.
---
Nick Howson
Champions – Chelsea
The Blues have recruited arguably the most tactically astute coach in Europe in Conte, and, equipped with a squad already capable of adopting the Italian's aggressive philosophy, the surgery required to turn the west Londoners from failures to title winners is not as significant as that of their closest rivals. The lack of European football and addition of the dynamic Kante makes them outstanding favourites.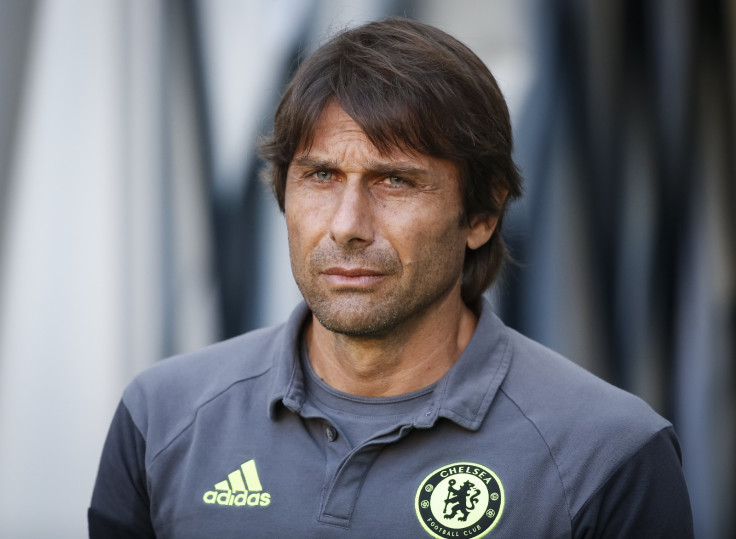 Champions League – Manchester City, Manchester United and Arsenal
Guardiola and Mourinho may not be scrapping over the Premier League title this season, but significant summer investment means both Manchester clubs are all but assured of a Champions League place. Arsenal's investment level has been the polar opposite, but betting against Wenger not to deliver another top-four finish in what could be his final season would be foolhardy.
Relegated – Swansea City, Hull City and Burnley
Dyche's reliance on spirit and will rather than a reinforced squad is unlikely to be enough to keep the Clarets afloat. Starting the season with just 13 fit senior players, without a permanent manager or a single summer signing and the fans in revolt is a cocktail for disaster at Hull, while Swansea's instability and loss of Williams will likely doom them for the drop.
Top scorer – Sergio Aguero
With the extent of Kane's recovery from his Euro 2016 fatigue unknown, Martial to continue in a wide position and Romelu Lukaku's post-transfer window destination undecided, Aguero appears the most obvious candidate for the golden boot. The Argentine scored 24 top-flight goals last term but his dubious fitness is again key.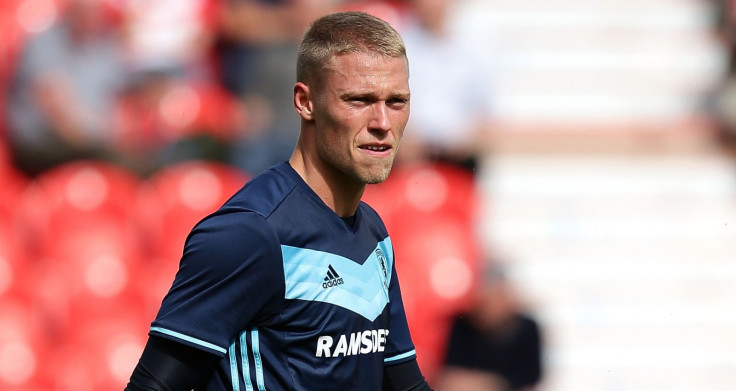 Signing of the summer – Viktor Fischer
Middlesbrough's promotion had barely been toasted by the time the club confirmed the signing of the Denmark youth international for a snip at €5m (£4.32m). An upbringing which has included startling performances at the Under-17 World Cup and the NextGen Series helped him progress through the famed Ajax academy. The 22-year-old fits Aitor Karanka's policy of retaining the ball and he will keep Boro ticking over for much of the season.
First managerial sacking – Francesco Guidolin
The Italian's managerial career in his homeland suggests he will come unstuck sooner rather than later at the Liberty Stadium. The loss of captain Ashley Williams is a big blow and as Guidolin takes a grip on operations at Swansea the club's fortunes will continue on a downward trajectory.
Greatest hope
That referees enforce the reviewed rules regarding dissent and deflate the egos of the Premier League's foul-mouthed supermodels.
Greatest fear
That the battle between the blue and red halves of Manchester descends into personal media sniping between Guardiola and Mourinho and that derby contests mirror the shambolic El Clasico clashes which defiled professional football.