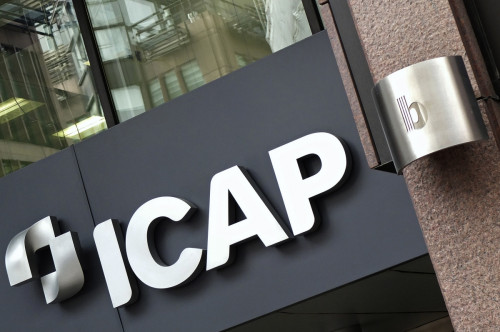 Icap, the world's largest interdealer brokerage, has revealed that its third-quarter revenue fell by 6%, following a "disruptive" new set of derivatives trading regulations and tougher market conditions.
In a statement, Icap said that new regulations around swaps trading had impacted the performance of its most lucrative part of the business - the global broking division.
This unit accounts for more than two thirds of its total revenue.
Following the credit crisis in 2008, global watchdogs have tried to tighten regulations on derivatives, such as interest rate swaps, in a bid to create better transparency.
Derivatives that were previously bought and sold through dealers, are to be traded on electronic platforms, centrally cleared and recorded, for more clarity and lower risk.
Despite the quarterly slump in revenue, Icap said that its expectations for its full-year profit remain unchanged and that profit before tax would be marginally ahead of the £284m it made in the previous year.
"Although market conditions remain difficult, we saw a modest improvement in activity in January as the on-going debate about the Federal Reserve quantitative easing programme continued," said Michael Spencer, chief executive of Icap and former Conservative party treasurer.
Icap shares rose by 0.44% in the early trading session, reaching 391.00p as of 0902 GMT.
In September 2013, the US Commodity Futures Trading Commission (CFTC) and Britain's Financial Conduct Authority (FCA) fined Icap for its role in the manipulation of the interbank lending rate Libor.
Icap ending up paying £14m to the FCA and £41m to the CFTC after a significant number of brokers, including two managers, attempted to rig rates between October 2006 and November 2010.
"The misconduct in relation to Libor has cast a shadow over the financial services industry," said Tracey McDermott, director of enforcement and financial crime at the FCA at the time.
"The findings we publish today illustrate, once again, individuals within the industry acting with a cavalier disregard both for regulatory obligations and the interests of the markets. Icap's significant failings in culture and controls allowed that misconduct to flourish and fell far short of our expectations.
Libor valuations directly influence the value of trillions of dollars of financial deals between banks and other institutions.
The benchmark reference rates are used in euro, US dollar and British sterling over-the-counter (OTC) interest rate derivatives contracts and exchange-traded interest rate contracts.