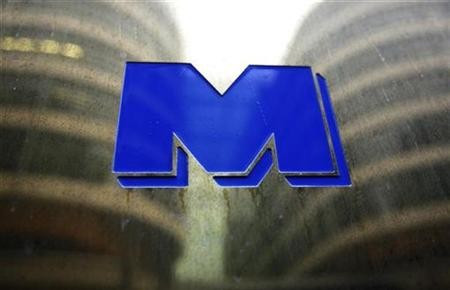 ICAP, the interdealer broker, and Man Group, the publically listed hedge fund are rising ahead of ICAP's full year results announcement due on Wednesday.
The FTSE, which is currently rallying on commodities is listing ICAP and Man Group as its top two gainers, rising between 4.48 and 7.78 pct (1:35 pm) today.
Man Group, which said yesterday it was entering into a deal for GLG Partners is recouping some of the losses made after $1.6 billion was committed to the acquisition.
ICAP rose 5 percent as Panmure Gordon upgraded its recommendation to 'buy' from neutral:
"We expect that trading conditions are improving as a result of the recent volatility pick up, the drivers of which are unlikely to disappear any time soon," Panmure says, "In the near-term we expect this to drive improving revenue run rates and earnings upgrades."
The broker also lifted its target price to 445 pence.
However, the interdealer broker, has also warned in February of new businesses taking longer than anticipated to become profitable leading its outlook for full-year profit to fall by around £50 million to £295-315 million and its cash equities operations to be liquidated.
""We're feeling a bit aggrieved," said Justin Bates, an analyst at Daniel Stewart Securities Plc. "The shares seem to be discounting a major fall in trading."
Man Group meanwhile is also reported to be paying three principals of GLG Partners a $500m windfall for their firm so that it can buyout its smaller competitor. The deal is set to create a firm with roughly $63 billion under management witih a big push into US now possible.
Shares in the hedge fund are down over the last 52 weeks and it reported problems in its flagship fund in March leading to full year performance down.
The Group made $510m, down from $743m last year. Full year expected revenue for 2010 is £940m.