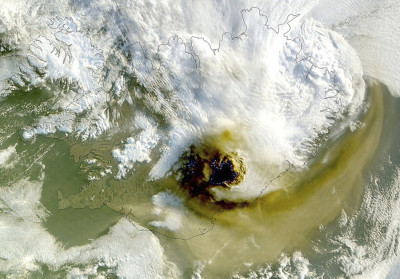 Iceland's Grimsvotn volcano has sent thousands of tonnes of ash into the sky over the last few days, raising fears of a repeat of the travel chaos seen across northern Europe almost a year ago.
The ash cloud reached the U.K. on Tuesday morning and has since spread across northern Europe causing disruption to hundreds of flights and raising fears of a similar scenario to last year - when European airspace shut-down for six days after the Eyjafjallajokull volcano, also in Iceland, erupted. More than ten million people were affected and airlines lost around £1.3bn.
Airspace above the U.K. is expected to remain clear until at least 1900 GMT as high-density volcanic ash dissipates. Domestic flights resumed today as airlines recovered from yesterday's disruption.
But European flights will still be subjected to cancellations as ash from the volcano drifts over northern Germany.
We take a look at some of the most spectacular images from the past few days.