ICOs to IoT: 2018 will be a sink or swim year for security
As hackers become more sophisticated, organizations need to step up their game.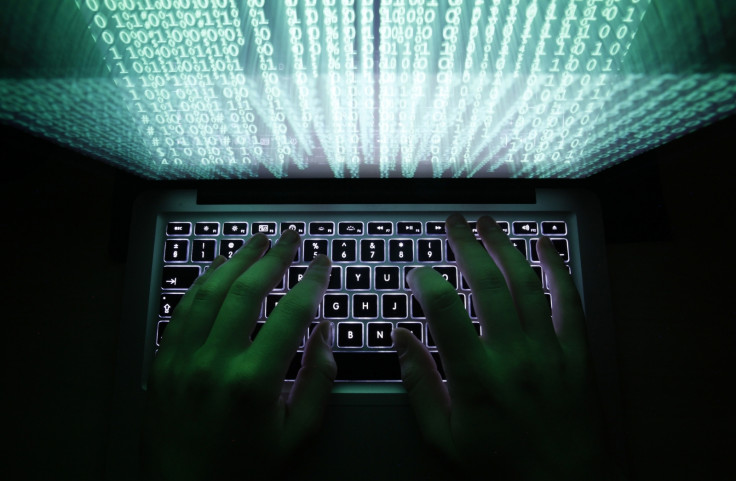 Despite numerous warnings and front-page headlines, organizations continue to make a crucial mistake by not updating their network architecture with the best available security practices. Some networks were designed years ago, and are not equipped to handle today's sophisticated hacks and ransomware.
For instance, many hospitals use local networks designed 10 or more years ago. Many of them use very old versions of Windows, which they choose not to update because they use other ancient software programs that can't run on newer versions. This makes them vulnerable to a new generation of ransomware. As recent as a few months ago, we witnessed how one of the most powerful startups in the world, Uber, was a target of ransomware, costing them dearly.
Even if a company uses trusted cloud service providers like G Suite and Office 365, they need to add an extra level of protection by using third-party providers, because providers like them operate under a "shared responsibility" model of risk. That means they will secure much of the software and process, but there is still a measurable amount of risk placed on the user to prevent succumbing to a malicious hack. Third-party providers like Spinbackup provide a fully automated ransomware protection tool for cloud services that detects attacks, blocks the source of the attack, identifies damaged files, and recovers files from the last clean backup. Spinbackup's process works in the background, backing up organizations' cloud data automatically every day, removing the need for any human interaction.
In 2018, there will be an influx of bad faith hacks aimed at traditional cloud services. These attacks have a high probability of succeeding due to the centralized architecture used within legacy cloud services. Centralized architecture is less secure than a decentralized model, plus centralized architecture is cumbersome to update when the user pool consists of more than 10 million accounts. Look no further than the Equifax or Yahoo data breaches as perfect examples as to why centralized cloud computing can be extremely problematic. Thus, the solution to threats to centralize systems is decentralized applications powered by blockchains.
Ransomware
Currently, ransomware is spread across local and mobile devices, but in 2018 we will see more cases of attacks on cloud services and cloud storages. There will be integrated smart AI algorithms that will make detection of ransomware much more complicated. Backup is still the only solution, so organizations must back up everything in order to be protected.
Cloud Apps
Many cloud apps already use a time bomb. These kind of apps are available at the G Suite marketplace (Google Play, Apple store, etc.) and are almost always free to use. Many people have already installed them, and these apps have already passed all security requirements. They just wait for a specific number of users or for specific people to steal data, either massive or pointwise. That is why at Spinbackup, we provide third-party apps that audit to prevent such cases from occurring in the first place.
Phishing Malware
Phishing will get smarter and use AI components soon, which means there will be more cases of unauthorized access to critical data stored in the cloud. We believe that the sooner you move from traditional password protection to blockchain-powered Single Sign On with biometric 2-step verification the better, because this is the only solution that can plausibly prevent these security threats.
ICO Security
The popularity of token sales, commonly referred to as ICOs, increasingly attracts criminals. Frequent attacks are seen on ICO webpages and book-building platforms, where hackers change wallet addresses to redirect funds. DDoS attacks to ICO pages drive traffic to fake domains. Hacks against corporate emails that connect with crypto wallets, credit cards, or payment gateways are also on the rise. Next, Smart Contracts could be the subject of an increasing frequency of attacks.
IoT Security
Millions of IoT devices have already become 'zombie botnets' and their number keep growing. Hackers will be able to use IoT devices like cameras, microphones, connected thermostats, or sensors to penetrate into private lives of both individuals and companies.
Better security is non-negotiable for organizations hoping to succeed in 2018 and beyond. As hacking and ransomware become more targeted and sophisticated, it is up to organizations to protect themselves and their users from malicious activity.
Dmitry Dontsov, CEO and Founder of Spinbackup
Dmitry Dontsov is the CEO and founder of Spinbackup and the former CEO of Optimum-web, where he led the company for 10 years. Dmitry is a serial entrepreneur with a strong technical background in software development and an expert in SaaS data security. Dmitry built a successful software development company that was focused on cloud and mobile app development, and has contributed as a CTO in two startups. Dmitry supports early technology and commercialization of data management, protection, and recovery capabilities. He also holds a number of patents and continues to push for market adoption of industry standards-based security and blockchain. Dmitry graduated from ASEM (Academy of Economic Science) with a B.S. in Computer Science.