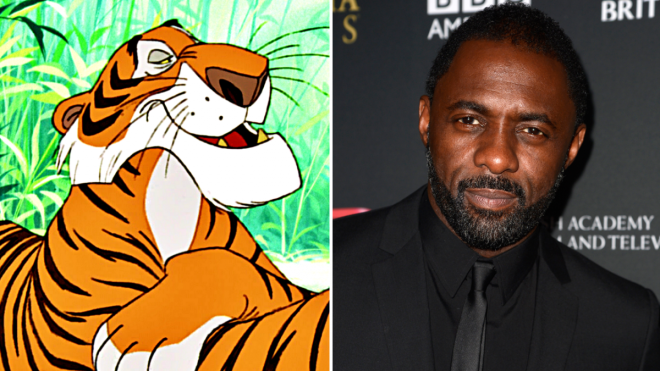 British actor Idris Elba has joined the cast of Jon Favreau's live-action Jungle Book movie as murderous tiger Shere Khan.
Deadline has reported that the Mandela: Long Walk To Freedom star is on board for the film, which will mix live-action and special effects to tell Rudyard Kipling's classic story of a boy raised by animals.
The special effects will be overseen by Rob Legato, who won Oscars for his work on Martin Scorsese's Hugo and James Cameron's Titanic.
The Jungle Book is a public domain story, so Disney are currently racing to get the project made as Warner Bros struggle to set up a rival film after director Alejandro Gonzalez Inarritu dropped out.
Disney's The Jungle Book is just another live-action take on a classic tale for the studio. Later this year Maleficent, featuring Angelina Jolie, will provide a twist on the Sleeping Beauty story and Sir Kenneth Branagh is currently hard at work on a Cinderella film starring Lily James, Cate Blanchett and Helena Bonham Carter.
Elba was nominated for a Golden Globe for his performance in the Nelson Mandela biopic, and was recently seen in hit Marvel superhero flick Thor: The Dark World.
The actor that many would like to see to play the next James Bond, will star in thriller No Good Deed later this year and spy drama The Gunman opposite Javier Bardem and Sean Penn.