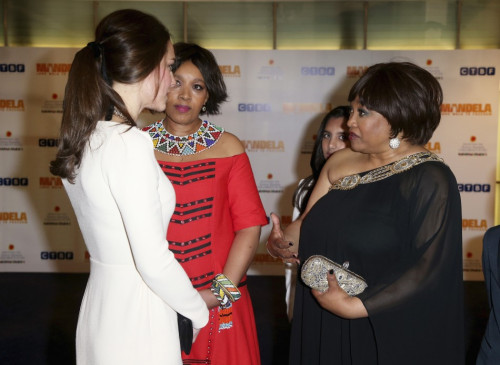 Idris Elba has described the moment when he heard Nelson Mandela had died as "surreal."
Star of the biopic Nelson Mandela: The Long Walk to Freedom, Elba was attending the royal world premiere of the film in the presence of Kate Middleton and Prince William, when the news of the great statesman's passing was reported.
In an interview with Radio 2's Chris Evans, Elba described the moment he was called upon to announce the passing of Nelson Mandela as "undoubtedly one of the strangest - and most beautiful - moments of my career."
As news filtered through in the Odeon Leicester Square cinema, he noted the changed atmosphere.
"'Literally halfway through the film Mandela had passed and there was sort of a slight buzz around the auditorium," he said.
"Interestingly, the Duchess, Kate, sort of turned to me and looked at me as she had her phone, and I wondered what was wrong with her, because she looked quite emotional, but the film's very emotional.
"And my girlfriend looked at me and handed the phone. Mandela had passed and it was on a website.
'It was just the most surreal moment. I looked back at Kate and Prince William and they were just in tears with me. It was just odd. Very odd."
The actor said that the news came at the most poignant moment in the film, which chronicles the life's struggle of the anti-apartheid leader.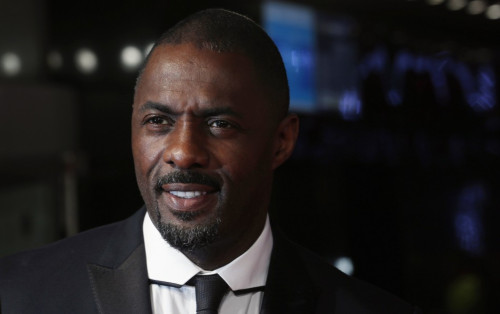 "There's a moment in the film and I play older Mandela and he says this one line and it is 'just open the gate and let me free' - and I kid you not, that that was the line that was on the screen when we heard the news."
Elba, along with the film's producers made the announcement to guests attending the premiere. 'It only felt appropriate to say what had happened and honestly there was an audible gasp in the auditorium. Some people didn't know, they had their phones off. It was just surreal.
'It was very odd, after seeing the credits and I walk on stage. They were giving me a nice round of applause but it was just this moment where I had to say please sit down, and announcing the official speech from president Zuma of South Africa. It was just weird."
In a brief statement to the media after the screening, Prince William paid tribute to the South African leader describing him as an "extraordinary man."
Nelson Mandela died at his home on December 5, aged 91, after suffering a prolonged illness.
The global icon was buried with full military honours in a state funeral service attended by four and a half thousand dignitaries, amongst them world leaders and royalty.