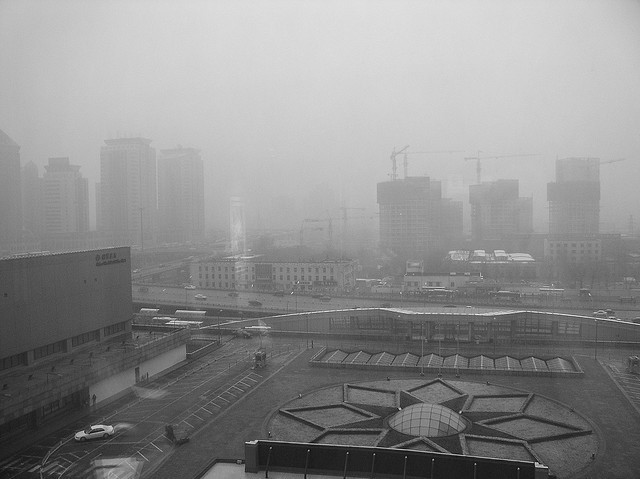 For years we've been talking about all of the doom and gloom that surrounds the bad economy, but there must be at least one positive. Surely?
Well, there is.
According to a report from Thomson Reuter Point Carbon the slow economy has caused European carbon emissions to drop by 3.1%.
"The drop in last year's emissions is mainly a result of dwindling power consumption across Europe against the backdrop of sluggish economic growth" said Emil Dimantchev, analyst at Thomson Reuters Point Carbon.
A total of 1,915 million tonnes of greenhouse gases were emitted from stationary instillation in the 28 countries that participate in the European Union's Emissions Trading Scheme (EU ETS), plus Norway.
It has been difficult to measure the change in emissions in comparison to last year, as the inclusion of new sectors has caused difficulties in assessing so-called Verified Emissions data.
"The enhanced breadth of the ETS harmonises the system's coverage across member states and creates incentives for emission reductions in more economic sectors, and greenhouse gases beyond CO2", added Dimantchev.
Emissions from the 27 EU ETS participants (excluding Croatia) power and heat producers fell 4.7% last year. "This is the largest drop in power emissions since the 2008 financial crisis; driven largely by a slump in power consumption," said Yan Qin, senior analyst at Point Carbon.
It's difficult to say whether this drop is solely down to the economy. Cast your mind back just a couple of months and you'll remember that we had a pretty mild winter, which could certainly play a big part.
Another factor that we should take into consideration is that there has been a lot of talk, and action, over the implementation of energy-saving measures.
Qin added: ''Emissions then declined as stable renewable and nuclear power generation squeezed out coal and gas fired power plants. If coal power plants hadn't been running at the current high levels across Europe, emissions would have been even lower".
Moreover, since the financial crisis, there has been a lot less international travel. However, it's difficult to measure how much of reduced emissions are down to flying. Only 5% of airlines under the EU ETS reported emissions for last year.
"The haphazard reporting of aviation emissions this year should not be surprising due to the continuous regulatory uncertainty for airlines operators". Only 5% of airlines under the EU ETS reported emissions for last year," said Dimantchev.
So if you can take one positive from the financial crisis, let it be this: at least the Earth might be a little healthier now.