Illegal Downloads Threaten to Damage Thriving eBook Industry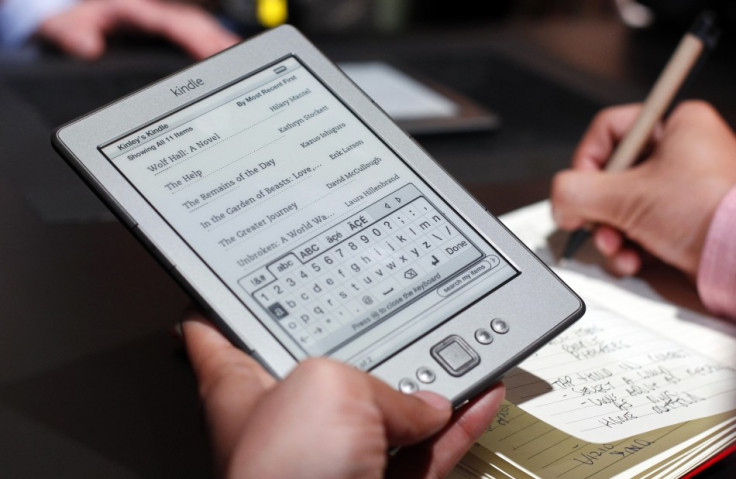 Pirated copies of ebooks are being distributed online for free, even before the printed copies are released, and account for 20 percent of all ebook downloads.
It was reported in the Sunday Times that Publishers Association has issued 115,000 legal threats to websites offering pirated books in the past year, up from 50,000 in 2010 as the growing popularity of ebook readers like the Amazon Kindle has fuelled the desire for pirated books.
"A simple Google search for the book title, or author and the terms 'download', 'ebook' and 'torrent', a term used in file-sharing," the Sunday Times said: "revealed that two significant upcoming titles could be downloaded within minutes."
When a hard copy of a new release can cost around £12 on Amazon and a digital version can be had for free and before the release date, it's easy to see why the pirate trade is booming, with websites such as Demonoid.com offering pirated books to download.
In an attempt to stop piracy of books, the government and publishers are hoping to work together with search engines such as Google to stop websites such as Demonoid.com from appearing high up in search results for a book title or author.
Chief executive of the Publishers Association, Richard Mollet, told the Sunday Times: "The number of stop notices we have issued has really ramped up within the last six months.
"We're not asking [search engines] to take [the pirates] off the index altogether but to amend the algorithm so these results are demoted, which would mean you would have to dig a lot deeper to find an infringing site."
Amazon sold more than one million Kindle ebook readers a week over the Christmas period, proving that ebooks are proving to be incredibly popular, but clearly this issue of piracy needs addressing before the availability of pirated books get out of hand.
The Kindle Fire tablet - with its $199 price tag - has opened up a new gap in the tablet market, for a device cheaper and smaller than the all-conquering iPad.
© Copyright IBTimes 2023. All rights reserved.