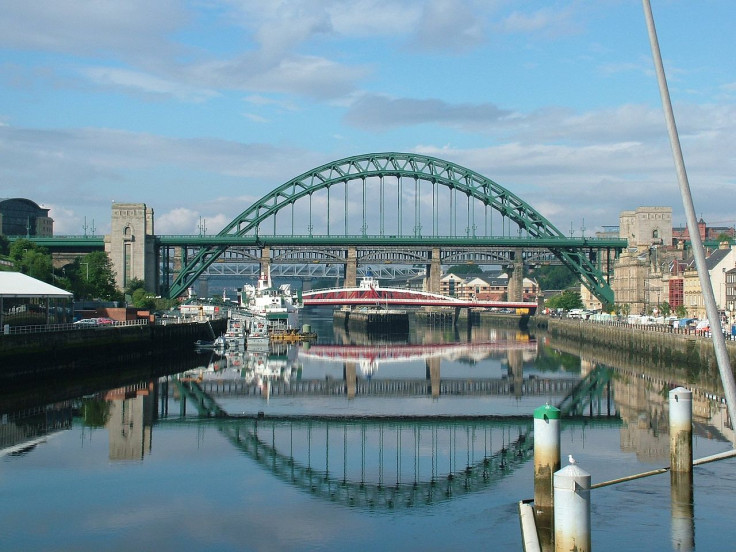 A group of New Year's revellers used a Facebook group to set up an illegal rave inside the Tyne Bridge that was broken up by police early on Sunday New Year's Day.
At about 2am police learned of the rave, which was being held inside an old lift shaft inside the bridge, police said.
The partiers used cutting equipment to gain access to the site and found about 200 people inside with sound equipment illegally connected to the bridge's electricity.
The party was set to go until 4:30am and was organised through a Facebook group called "Inhabit Newcastle NYE Secret Party".
Instructions on the event tell anybody coming to "be under the bridge outside of the Tyne Bar before 11.30pm".
It went on to say that if attendees do not turn up on time "there will be nobody to give further instruction on where to go" after that point.
The invitation said capacity for the space was 300 people. DJs Sundae Scoops and Dijon were headlining and playing house, techno and disco music.
The Tyne Bridge crosses the River Tyne and was opened in October 1928 to connect the cities of Newcastle upon Tyne and Gateshead in North East England.
Police are attempting to identify the party organisers.
"It's believed three men in a white van were seen taking equipment into the tower during the evening on Friday and Saturday," according to a Northumbria Police release. "Officers are keen to trace these man and would ask they, or anyone who knows who they may be, come forward," they said.
The police ask anyone with information to contact them by dialling 101 and quoting reference 245 010117 or by calling Crimestoppers anonymously on 0800 555 111.