Independent legal experts say that Vietnam is failing to meet its international obligations to tackle wildlife trafficking, after an undercover investigation revealed the scale of the illegal trade of elephant ivory, rhino horns and products from other endangered animals.
At a public hearing this week in The Hague in the Netherlands, an independent panel of legal experts concluded that the Vietnamese government was turning a blind eye to wildlife trafficking networks at its borders. The panel found that the Vietnamese government was failing to comply with its international obligations.
Ivory bonfire
The finding comes shortly after Vietnamese officials burned tonnes of elephant ivory and rhino horn in an effort to deter wildlife trafficking. The ivory and horns would have been worth more than $7m (£5.6m, €6.5m) on the black market.
Ha Cong Tuan, Vietnam's deputy agriculture minister, told Reuters: "The destruction today is a clear indication of our government's political determination to fulfil our international duty in conventions to protect wildlife."
Despite events such as this, the panel said that traffickers faced almost no interference from the Vietnamese government and conducted their trade openly in towns and villages near Hanoi.
The panel recommended stronger law enforcement against illegal wildlife trafficking and creating a police task force to deal with corruption.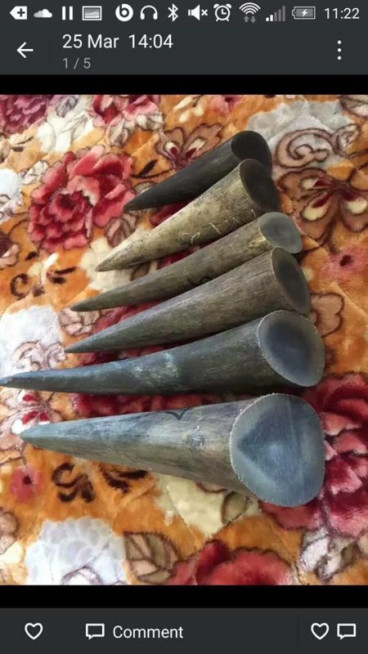 Undercover investigation
The hearing was organised by the Wildlife Justice Commission, which led an undercover investigation into Vietnamese wildlife trafficking last year. The WJC presented the findings from the investigation to the Vietnamese authorities in January 2016.
"Unfortunately, we received little reaction from the Vietnamese authorities," Olivia Swaak-Goldman, director of the Wildlife Justice Commission, told the environment news site Mongabay.
Another call for action
"Our hope by holding this hearing is that it will lead to the Vietnamese authorities arresting and sentencing the individuals identified in our investigation," Swaak-Goldman says. "The problem is not a lack of laws – these are already in place. What is lacking is the political will to deal with these crimes."
The hearing was held in advance of an international conference in Hanoi on 17 and 18 November on the illegal wildlife trade.
The Hanoi Statement on Illegal Wildlife Trade was released on 17 November at the conference and states: "From 2017 Vietnam will continue to raise awareness of the public on the role of wildlife in nature through workshops, trainings, and wildlife demand reduction programmes."