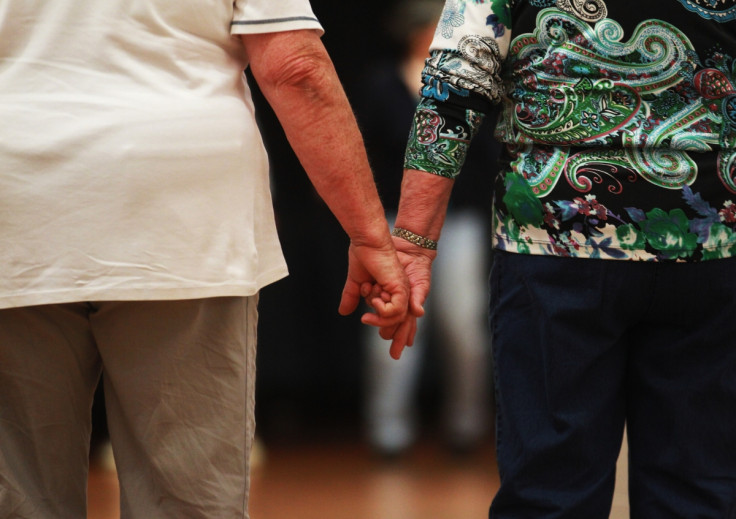 Ruth and Bob Kretschmer were one of those few couples who apparently believed in immortal love and proved it even after their death. The pair in their nineties died within 15 minutes of each other, just five days after marking 71 years of togetherness.
Bob, 92, was battling cancer but was determined to stay there for his wife, 90, who was affected with Alzheimer's disease. Fulfilling his vow, he breathed his last minutes after his wife passed away, the couple's three children said, describing their life as a story of devotion, love and courage, according to Chicago Sun Times.
"They both wanted to die in this house and if my father went first, that wasn't going to happen for my mother. He hung in there for her. After she passed away, he asked why everyone was crying, then he passed away," Kretschmers' daughter Roberta Boston told the Daily Herald.
"They worked it out between them, through the grace of God," she added.
Describing her parents, Roberta said they were the right example of "opposites attract" as Ruth — an accomplished speaker and an avid reader — was "very driven". She was highly intellectual and earned her Bachelor of Arts degree from DePaul University while in her fifties, attended classes at Harvard University's John F Kennedy School of Government and worked until the age of 81. On the other hand, Bob was a fun-loving person, who was the "life of the party", she added.
The common binding factor between them was their love for food, Roberta noted and added that her mother knew what made up a healthy lifestyle and regularly took vitamins and exercised. Bob had smoking habits, which started when he was just 13.
Recalling his salt-loving father-in-law's eating habits, Roy Boston said he used to slather a doughnut in butter and "salted it until it glistened". "He even put salt in his beer," he added.
The loving couple had another daughter, Ruthann Koenig, who told the paper that her father was suffering from lung cancer, which had spread to his bones and liver. Koenig said that Bob had once told his friend that he was "going downhill but I have to hang on because I can't let Ruth go to a home".
On Friday (15 December), Ruth stopped breathing and somehow Bob sensed it. A hospice nurse was summoned to the home, who soon pronounced Ruth dead.
"She said, 'She's gone,' and she stood up, turned around, and said, 'Oh my God, he's gone'," Koenig recalled. "It was as if he was released from his duty."
Along with two daughters, the couple is also survived by their son R David Kretschmer, daughter-in-law, Maria, eight grandchildren and 12 great-grandchildren, who had taken turns caring for the elderly couple.