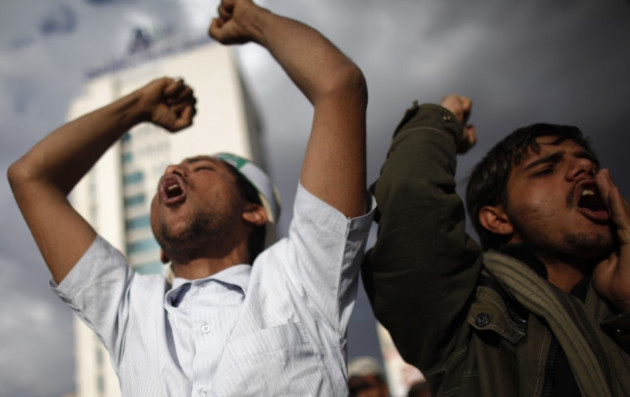 An estimated 600,000 people have been made to do forced labour and many of them undergo sexual exploitation in the Middle East countries, says the UN's labour agency, the International Labour Organisation (ILO).
In its latest report titled, Tricked and Trapped: Human Trafficking in the Middle East, the agency criticises the employment practices existing in countries such as Jordan, Lebanon, Kuwait and the United Arab Emirates.
The 150-page report is based on more than 650 interviews conducted over two years.
"Labour migration in this part of the world is unique in terms of its sheer scale and its exponential growth in recent years," said Beate Andrees, one of the ILO members, during the opening ceremony at Jordan's capital city of Amman.
"The challenge is how to put in place safeguards in both origin and destination countries to prevent the exploitation and abuse of these workers," added Andrees.
According to the report, "Low-skilled migrant workers are the most vulnerable to human trafficking and forced labour in the Middle East. Their precise motivations for migrating may vary, yet all share a desire to better provide for themselves and their families at home, by securing work and incomes that simply do not exist in their countries of origin. Victims of trafficking usually have limited financial resources, incur debt and are poorly educated."
The study finds that the Kafala or sponsorship system is "inherently problematic" and insists on a complete refurbishment of the existing employment practices in the Middle East countries.
One of the Filipina domestic workers in Lebanon said during the testimony: "I tried running away. I went over the balcony down to the third floor. The madam there saw me and brought me back to my employers, who got very angry. My employer broke my elbow and then tied my hands behind my back. They left me one day long in my room and put a camera there."
The victim continued: "He. He threatened me: 'I'll accuse you of stealing money and ask for my money back, and they will throw you in jail!' They then sent me back to the agent and I stayed with him for three days before he called Caritas. I want to prosecute my employer and get an operation for my elbow. I want him to be judged for what he did to me."