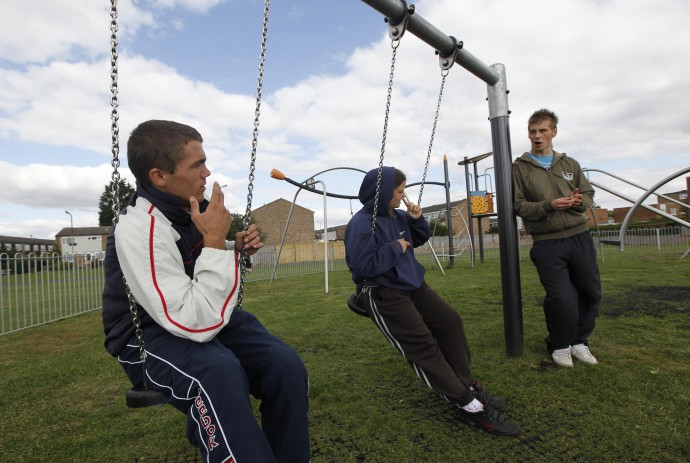 The next generation of young men and women all across the world could soon face even higher rates of unemployment, as a consequence of high poverty levels in developing countries and unstable work situations in developed countries, the International Labor Organization warns.
The ILO's "Global Employment Trends for Youth: 2011 Update" has revealed that the undercurrent of recession has exposed myriad problems, ranging from unemployment, underemployment and stress related to extended inactivity, as well as possible consequences of lower wages in the future.
The ILO report links the growing frustration among unemployed people to protest movements across the whole world. Unable to secure full-time employment, young people across the world are resorting to part-time jobs, if they can find them.
The report also suggests that the number of absolute unemployed youth fell slightly since its peak in 2009 (from 75.8 million to 75.1 million in late 2010) and is expected to decline to 74.6 million in 2011. While there are several reasons that could account for this drop, one unfortunate possibility is that an increasing number of younger people are not actively searching for jobs and, therefore, are not being picked up by statistical surveys. This is especially true of developed economies and the European Union region. Youngsters from the UK, Greece, Italy and Slovakia are twice or thrice as likely to be long-term unemployed, in comparison to the adults, the report observed.
With a high unemployment level, low-income based economies have been trapped in the vicious cycle of working poverty. The report also cautions against a literal understanding of the figures. For example, the report says: One might wrongly guess that young people in South Asia and Sub-Saharan Africa are doing well compared to developed economies. In fact the high employment-to-population ratios of youth in the poorest regions mean the poor have no choice but work.
"These new statistics reflect the frustration and anger that millions of youth around the world are feeling," said José Manuel Salazar-Xirinachs, executive director of the ILO Employment Sector, "The governments are struggling to find innovative solutions through labor market interventions such as addressing skills mismatches, job search support, entrepreneurship training, subsidies to hiring, etc. These measures can make a difference, but ultimately more jobs must come from measures beyond the labor market that aim to remove obstacles to growth recovery, such as accelerating the repair of the financial system, bank restructuring and recapitalization to re-launch credit to small and medium sized enterprises and real progress in global demand rebalancing."