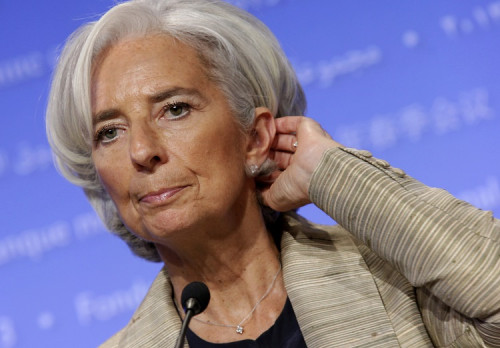 Britain is tipped to have its growth rate upgraded in the latest World Economic Outlook due to be released by the International Monetary Fund.
According to media reports, the IMF will now say that Britain's predicted growth rate is expected to be 2.4%, compared to the 1.9% growth rate it received in the IMF's last World Economic Outlook back in October 2013.
This prognosis places the UK's growth forecasts ahead of any other major economy.
The Office for National Statistics is expected to announce next week that growth in the final quarter of 2013 remained relatively strong at around 0.7%.
Christine Lagarde, head of the International Monetary Fund, said: "This crisis still lingers. Yet, optimism is in the air: the deep freeze is behind, and the horizon is brighter. My great hope is that 2014 will prove momentous ... the year in which the seven weak years, economically speaking, slide into seven strong years."
If confirmed, the considerable upgrade to the UK will be a welcome boost to chancellor George Osborne and his often repeated claim that the government's "economic plan is working".
In the past the IMF has been of the opinion that Britain remains over-dependent on consumer spending to grow - a view echoed by the UK's own Office for Budget Responsibility.
Sharp increases in Britain's house prices and the Help to Buy scheme have also been a cause for scrutiny.
Property website Rightmove said in its house price index report for January that the average asking price rose by £2,406 to £243,861, a 1% increase. Across the year this was a 6.4% jump, or £14,432.