Only two dozen Romanian migrants have entered the UK since the border controls were lifted on 1 January, says Romania's Ambassador to Britain.
Ion Jinga, who was appointed to the post in March 2008, says these figures show that fears over mass immigration are unfounded.
British authorities do not collect precise figures of Romanians and Bulgarians who have entered the UK, yet Jinga has said the numbers noted from the Netherlands are comparable.
Jinga says the figures recorded do not match up to the influx of migrants that was initially predicted.
In the Daily Telegraph, he wrote that in Holland, in the first 10 days of January, "21 Romanians and 15 Bulgarians have registered."
The Netherlands require migrants to register when they arrive. Members of the European Union can request new arrivals to register with local councils, yet Britain does not enforce the rule.
Drawing similarities between Britain and the Netherlands in terms of their "attractiveness" to Romanian migrants, he also asserted that Holland was geographically favourable to new arrivals.
He said: "I do not see any reason why Holland would be less attractive than the UK, with the geographic proximity playing in favour of the Dutch.
"What we know is that on the flight into Luton airport on the 1 January, only two Romanians took advantage of the lifting of border restrictions in Britain."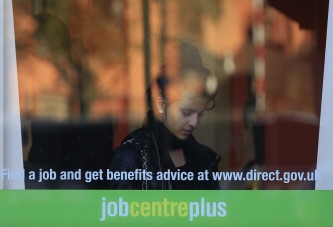 Jinga also said that British employers were welcoming migrants, adding that 10 British companies had contacted the Romanian embassy to try and hire foreign workers.
He said: "We advised them to advertise their job offers at Job Centre Plus.
"British companies are currently advertising 5,000 posts for Romanians to plug gaps in the highly skilled jobs market."
He added that Romanian authorities were trying to encourage people to stay in the country, to boost the economy and "sustain the current economic growth – 4.1% in the last quarter, the highest in the EU."
Jinga added that the free moment within the European Union is a "fundamental pillar" and citizens had the right to "decide where to reside and work".
The Romania Ambassador's comments come after Kenneth Clarke, the former chancellor and Conservative MP for Rushcliffe, attacked David Cameron's claims that EU rules on border control led to "vast migrations".
He condemned the remarks made by the prime minister, saying that foreigners made Britain a "far more exciting and healthier" society.
Clarke also criticised the debate over whether the UK should tighten border controls as "rightwing, nationalist escapism".