Theresa May has vowed that immigration controls are non-negotiable after Britain leaves the European Union which experts have said could end the UK's chances of being in the single market. May outlined immigration as the "red line" for Brexit negotiations after a cabinet meeting at the British prime minister's country residence Chequers in Buckinghamshire.
The pledge will mean European leaders, who say that the free movement of EU migrants is essential to being in the single market, will have to decide to continue trading freely with the UK with such migration controls in place.
A Downing Street spokesman said that the UK wanted a unique relationship with Europe which was not an "off-the-shelf solution", which in essence excludes a Norway-type deal whereby EU immigrants are accepted in return for free trade with the continent.
"This must mean controls on the numbers of people who come to Britain from Europe but also a positive outcome for those who wish to trade goods and services," the spokesman said.
Charles Grant, director of the Centre for European Reform, said the UK's Brexit deal could be a Canadian-style agreement, with free trade for manufactured goods but not necessarily for services.
"People have been assuming there will have to be restrictions on immigration of some sort, either an emergency brake, or an Australian-style points system for European workers," he told the Guardian.
"Whatever system we go for it is going to be unacceptable to our partners if we want access to the single market. We will only have limited access to the single market and have to content ourselves with a free trade agreement, which would not cover many of our key services sectors including financial services," he said.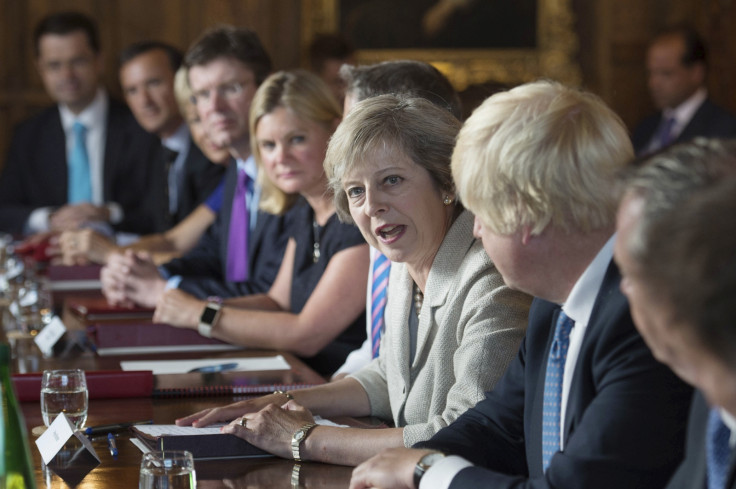 No parliamentary approval
In addition, a collision course with Parliament was also set after Downing Street confirmed the government would trigger Brexit without Parliamentary approval. Downing Street put paid to speculation that MPs might be given a vote on Article 50, needed to trigger Brexit, leading to opponents of accusing the Government of arrogance.
Shadow Foreign Secretary, Emily Thornberry, said: "The country was dragged into this mess by a Tory Party acting as a law unto themselves, and now they want to trust us to get them out of it, acting in exactly the same way," The Independent reported.
Labour leadership candidate Owen Smith said that as it was not known what Brexit would look like, it would be "scandalous" not to give MPs the right to vote.
He said: "I would use every means possible to ensure that there was a vote in Parliament, not least because there was a majority... right across the parties that voted for remain," he told the newspaper.
Theresa May also faces opposition from the Scottish National Party and the Liberal Democrats who want MPs to have a say.