Conservative MPs have been critised for trying to alter immigration laws to ban migrants with HIV and Hepatitis B from living in the UK.
Almost 20 Tory MPs supported a controversial amendment to the Immigration Bill, which would require foreigners coming to Britain to settle permanently to prove they were not HIV-positive.
The amendment was not debated or voted on because of time restrictions, so has no chance of going through into law.
Graham Brady, a senior Conservative MP for Altrincham and Sale West, is one of those who supported the move, which has been criticised by various Aids charities.
The change was proposed by Dr Phillip Lee, a former doctor and Tory MP for Bracknell. Dr Sarah Wollaston, MP for Totnes, Brixham and the South Hams, also signed the amendment.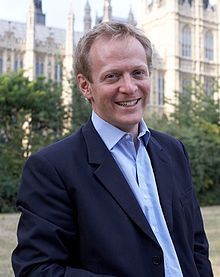 Lee claimed the change to the Immigration Bill was not about banning individuals. He argued: "It's about detecting blood-borne virus carriage. Individuals who know they're HIV-positive understand the risk of transmission. Those who don't do not. After detection can come treatment."
As well as being condemned by several charities as "shameful", some Conservative MPs argued against the amendment. Margot James, minister for trade and investment, said the change would take her party "back to the 80s" in terms of the prejudice against people with HIV and Aids.
Deborah Jack, of the National Aids Trust, told the Independent: "This amendment shows that there remains a shameful lack of understanding about HIV among some of our elected representatives.
"The UK has for 30 years resisted entry restrictions and to introduce them at this stage would set us squarely against the international trend to overturn such rules. This is HIV prejudice in its purest form."
MPs voted against giving Theresa May the power to deport foreign criminals whatever their famile circumstances. Over 200 successfully challenge deportation on human rights grounds each year.
David Cameron ordered his ministers to abstain on the vote, for fear of a majoy rebellion by Conservative MPs. The amendment, introduced by Dominic Raab, was defeated by 241 votes to 97.