Inamo is a restaurant chain in London which is offering diners a unique and interactive experience which sees you controlling the ordering of food and drinks, taking the waiter/waitress out of the equation. Can it work? We went to find out.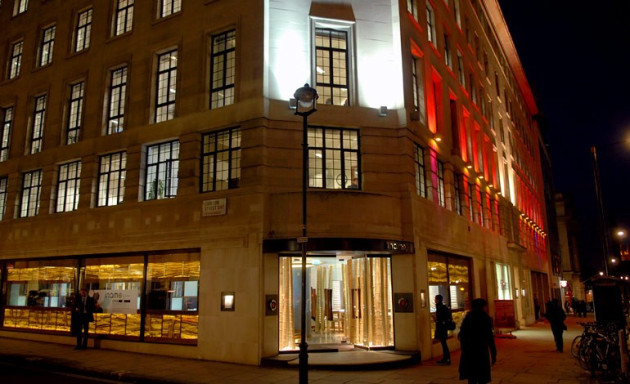 For many years now, ordering food in a restaurant has followed a very familiar pattern.
You are:
Shown to your table

Given menus

Read the menus

Wait for the waiter to come back

Order drinks

Look at the menu some more

Get your drinks

Order you food

Get your food

Eat your food

Try and get the attention of the waiter to order dessert

Order Dessert

Get the attention of the waiter again

Call for the bill

Get the bill

Get the attention of the waiter again

Pay the bill
For most of us this is a typical experience in a restaurant, but the Inamo chain of Pan-Asian eateries in London is looking to change all that by putting you directly in charge of ordering your food and drink, without having to deal with a waiter ever again.
The concept behind Inamo, which has branches in Regent Street and Soho, is simple. An interactive menu is projected onto your table and using a circular touchpad you can order all you food and drink, watch the chefs preparing your food in the kitchen and call for the bill, all without having to get the waiters attention or leave your table.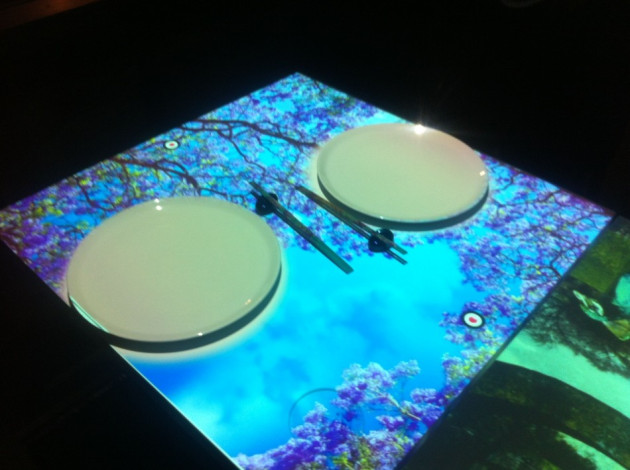 For many the restaurant experience is as much about the service as it is the food, but for those who want to enjoy the company of the person they are dining with, removing the intrusion of a waiter could be just what they are after.
When you enter the restaurant first you don't get the sense that this is something from the future, as the décor is very much as you would expect from a restaurant serving Pan-Asian food. Having been shown to our table, we were given a quick explanation of how the interactive menu system works but were mostly left to discover it for ourselves.
For those wondering if it is going to be too complex to use, fear not, because if you have ever used a mouse, a touchscreen smartphone or a tablet then you will be able to use these interactive tables.
Simply placing your finger on the circular touchpad, located where your wine glass would normally sit, will call up a finger icon which you can direct over one of five icons which appear on the top right hand side of your table.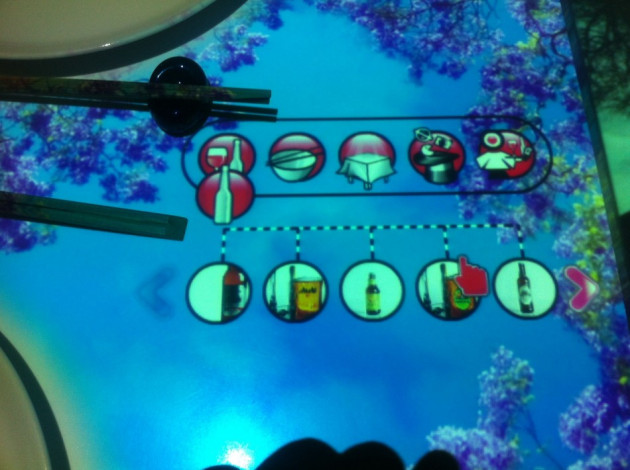 Each person has the exact same controls so each person is able to order for themselves, though the bills are linked for each group. The row of five icons is split up into drinks, food, table design, interactive and an icon to get the waiter's attention if you get stuck. The restaurant told us it did have traditional paper menus for those who really don't want to use the interactive menu, but they don't get used very often.
Tapping the touchpad with the finger pointer hovering over one of these icons will bring up a sub-menu and navigating through these is very intuitive and logical. When ordering drinks you'll see small images of the drinks but for food, a life-size image is projected onto where your plate will be, to give you a clear idea of just what you are ordering.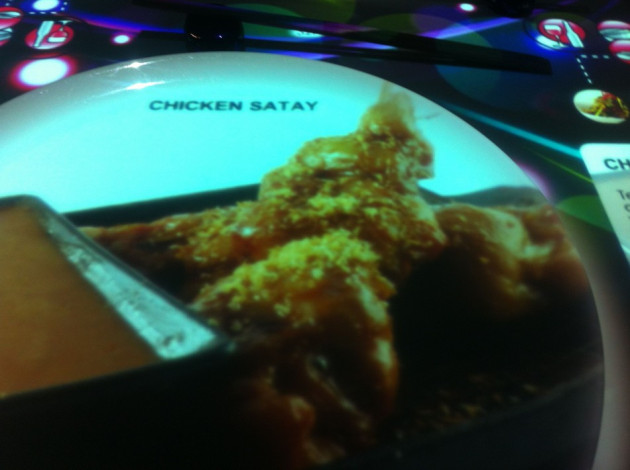 Once you have decided, you'll be asked to confirm your selections and then you can just sit back and wait for the food and drink to arrive. The restaurant suggests you order your starter first and then order your main course while finishing the starter. We tried this and despite our worry we would be waiting a long time for the second course to arrive, the opposite was the case, with all the main courses and side dishes arriving within minutes of us ordering them.
Of course, with the system being as it is, mistakes do happen. We were presented with once dish we had not ordered and the restaurant manager told us that it happens that people order food by accident when they are not used to the system but they mostly realise their mistakes and tell the staff in time.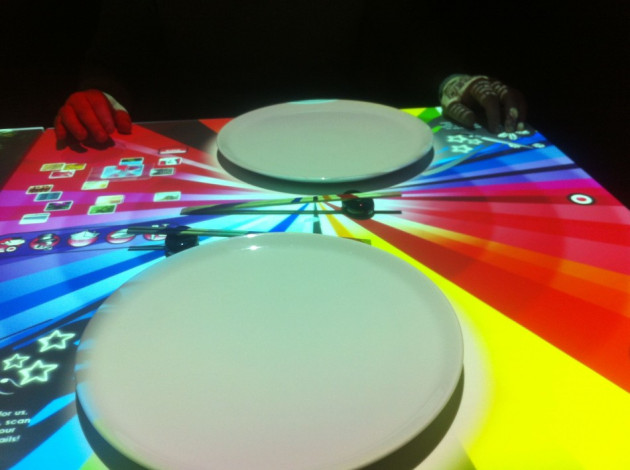 Among the other 'fun' elements on offer is the ability change your 'tablecloth' to a variety of images, with something available to suit most needs. Indeed Inamo is running a Design a Tablecloth competition where you could see your creation on tables in the restaurant as well as winning dinner for you and nine of your friends and getting 30 percent off food at the Regent Street branch of Inamo for the rest of 2012. To be in with a chance of winning, upload your design to the Inamo Facebook page before 17 April.
Among the other elements of the interactive menu are a couple of games but more interestingly there is also a chef cam which is projected onto the tablet and lets you peer into the inner workings of the kitchen as your food is being prepared.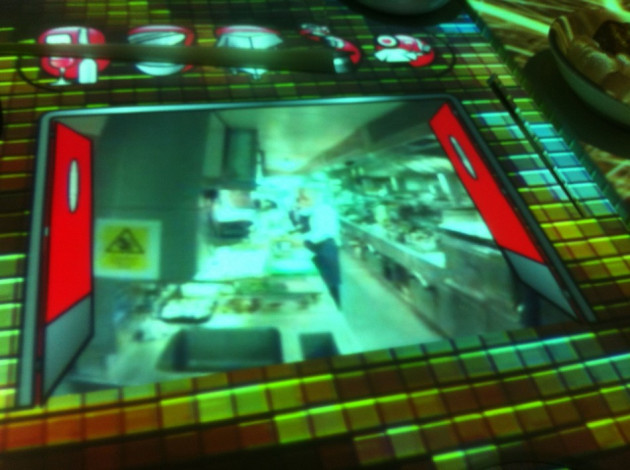 Verdict
The overall experience was fascinating. Whether or not this is the way dining-out will go in the future is unclear. While the system is slick and worked well, we're not sure that it was necessarily better or worse than having a waiter take our order.
Many will find the experience appealing and in a large group it would be good fun, however we're are yet to be convinced that it will have repeat appeal, but I guess we'll have to return and try it again.