The Incredibles 2 plot: Violet and Dash may fight crime after Bob Parr and Elastigirl; Jack-Jack turns rebellious?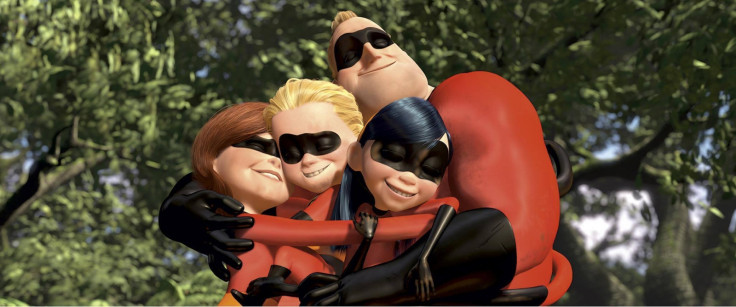 The Incredibles 2 is finally been confirmed and fans will surely be excited to know that they will soon see their favourite animated characters -- Mr Incredible and his wife Elastgirl and their super-children Violet and Dash -- in action to save the world from big bad villains.
While fans would expect more action in the upcoming movie, speculations are high that Violet and Dash would be grown-up teenagers and will follow in their parents' footsteps to fight crime and rid the world of evil.
Realty Today has suggested that Bob and Helen Parr would pass on their crime-fighting legacy to their children, Violet and Dash. Meanwhile, Jack-Jack, who was a baby in the first movie, would reportedly start having inferiority complex issues with his super-siblings and ultimately rebel against his own family.
The original movie was released in 2004, was a Box Office hit and ever since fans have been demanding a sequel, which was finally confirmed by Pixar. Director and writer Brad Bird has recently confirmed that he will return with the sequel, but did not confirm whether he will direct the second installment for the franchise.
"Oh yeah I have pages, a bunch of pages. I had a lot of ideas for the original Incredibles that I didn't get a chance to use, that I like," Bird told Collider and has indicated that he is currently writing the screenplay for the film.
"I have ideas that I wanted to pursue a little bit and there wasn't enough time in Incredibles. There are new ideas I have, and I think there are enough of those together to make an interesting movie," he added.
Disney/Pixar are yet to reveal the premiere date for the movie.
© Copyright IBTimes 2023. All rights reserved.