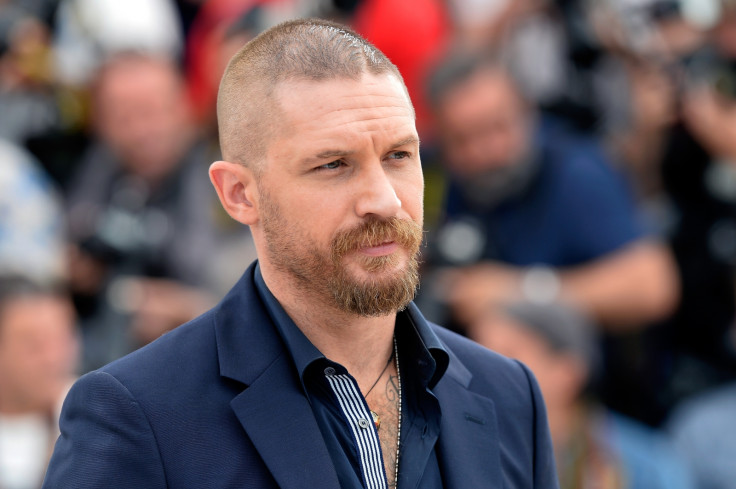 Tom Hardy has opened up about his history with alcohol and drugs as he reflects on how lucky he is to be alive considering how severe his addictions once were.
During the promotion of his latest film, Mad Max: Fury Road which opened at Cannes Film Festival yesterday (14 May), the 37-year-old revealed to Yahoo! New Zealand that his desire to use was once so strong, if he'd have continued on the same path, he would have ended up going to great lengths to feed his habit.
"I would have sold my mother for a rock of crack," he admitted, recollecting what he was like at the peak of his addiction. "I was a shameful suburban statistic. I was told very clearly: 'You go down that road, Tom, you won't come back. That's it. All you need to know.'
"That message stayed with me clearly for the rest of my days. I am f****** lucky to be here," he said.
The Lawless star turned his life around in 2003 by checking himself into rehab, when he realised enough was enough after he found himself in a pool of blood and vomit in London's Soho following a particularly heavy night.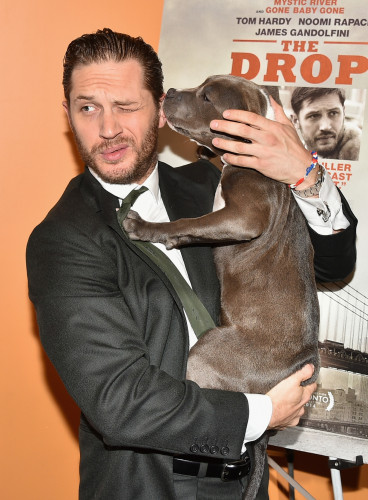 He has been sober for more than ten years now, and has starred in many hit films since he overcame his dark past. In 2008, his parts in both RocknRolla and Bronson earned him attention from fans and critics alike but it was his role as Eames in Christopher Nolan's Inception in 2010 that really kick-started his career.
Since then, he has landed more and more roles appearing in movies such as Warrior, Tinker Tailor Soldier Spy and The Dark Knight Rises alongside some of Hollywood's best-known actors including Christian Bale, Gary Oldman and Michael Caine.
But the success didn't always come easy for Hardy, who revealed his career was a long time in the making due to his feeling uncomfortable with the industry and Hollywood's constant misconceptions about who he is. "The trouble with it is, they want you to be something, then they think you're who they wanted you to be," he said.
"I'm not a fighter. I'm a petit-little-bourgeois boy from London. People didn't sit up and take any notice of me until I started putting on weight, kicking people and being aggressive."
While movie bosses might think otherwise and cast him as typically violent, thuggish characters, Hardy states that he's "so far" from that in real life. Last year, he married girlfriend of six years, Charlotte Riley, with whom he appeared in TV drama Peaky Blinders. The pair have two rescue dogs together, one of which Hardy had accompany him in a PETA advertisement promoting pet adoption. He also has a seven-year-old son with ex-girlfriend Rachael Speed.
Hardy's next major film, Legend, will see him portray real-life gangsters the Kray twins as he plays both Ronald and Reginald. The movie will be released on 11 September 2015. Mad Max: Fury Road, which also stars Charlize Theron, is in cinemas now.