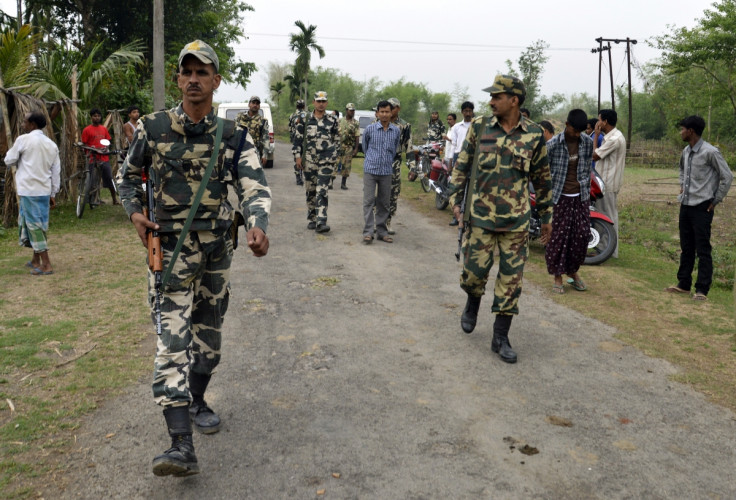 The National Democratic Front of Bodoland, an Indian militant group, has shot dead at least 48 tribal people, including women and 13 children, at four remote places in two districts of Assam in India, in a retaliatory attack.
Curfew has been imposed in parts of the state and the army called in to maintain law and order.
The killings in Kokrajhar and Sonitpur came hours after chief minister Tarun Gogoi said his government would go ahead with counter-insurgency operations.
On Monday, the NDFB (Songbijit faction) had warned the government of retaliatory attacks if the security forces did not stop operations against its men.
The rebels came on foot, wearing military uniforms and carrying AK-47 rifles, reported Reuters.
A joint operation by police and Army personnel on Sunday had left two militants dead. A huge cache of arms and ammunition were also seized from the militants, said the Times of India.
The latest killings started late in the evening at Maitalubasti, a region bordering India's Arunachal Pradesh and Bhutan.
Twenty-three bodies were found in the area while three others were shot dead at Pakhriguri village in Kokrajhar district in western Assam. Two other villages also came under attack.
Police suspect the militants targeted the tribal adivasi people suspecting them of passing on information to the police.
The state has witnessed violent clashes between the indigenous Bodo tribes, the tribal adivasi community and Muslim settlers, with militant outfits seeking more autonomy and even secession from India. In June, NDFB militants had killed more than 40 Bengali-Muslims in the Baksa district.
The Bodos see a threat from the increasing number of "outsiders" in the tea growing state of India.
Over a 100 people died and more than 450,000 were displaced in 2012 after sectarian clashes between Bodos and the Muslims.
Most Bodos and tribal people are Christians.