When Amazon founder and chief executive Jeff Bezos flies into Bangalore on 28 September, the drive from the airport will bombard him with messages from his firm's archrival in India: Flipkart.
Flikpart has put up giant billboards at Bangalore airport and on the highways that advertise its "Big Billion Day" festive season sale campaign.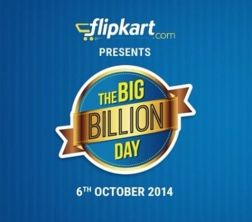 A Times of India report, quoting unnamed sources, states that the marketing blitz is actually part of Flipkart's "Welcome Mr Bezos" campaign – apparently an effort to tell Bezos that Flipkart is bigger than Amazon in the subcontinent.
But a Firstbiz report states that the ad campaign has little to do with Bezos' India visit, and that it merely coincides with his trip.
Bezos' visit comes just weeks after regulators began scrutinising Amazon's Indian operations, to determine whether the firm had violated retail restrictions.
Investigators from India's Enforcement Directorate are reportedly examining Amazon's operations in the country to see if the company's fully owned subsidiary has been dodging restrictions on foreign investment in retail by selling directly to customers, while making it seem as if the sales are being made by other companies.
Bezos' visit also follows Amazon's decision in late July to invest an additional $2bn (£1.2bn, €1.6bn) in the subcontinent.
The 30 July move, believed to be Amazon's declaration of war in India, came a day after Flipkart revealed a fresh round of funding worth $1bn.
On 29 July Flipkart said it had raised the $1bn from existing and new investors in a deal that valued the homegrown e-commerce firm at over $5bn.
Existing investors Tiger Global Management, DST Global and Accel Partners pumped in $500m while first-time investors GIC, ICONIQ Capital and Morgan Stanley Investment Management injected the remainder, according to corporate data provider PrivCo.
Flipkart was founded by two former Amazon employees, Sachin and Binny Bansal, in 2007.