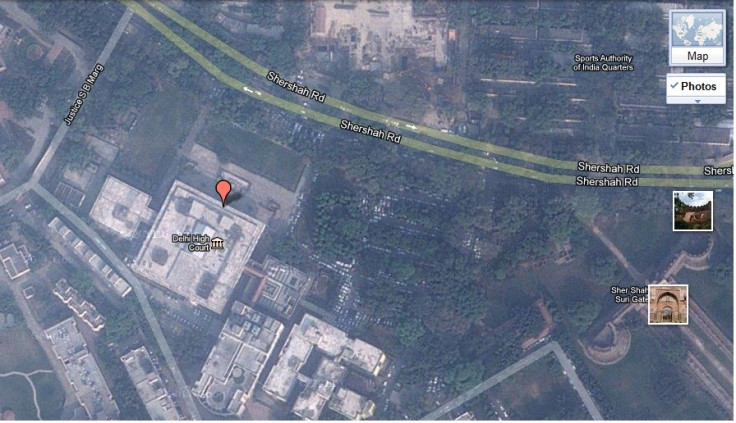 A bomb hidden in a briefcase detonated Wednesday outside the Indian High Court, in the heart of the capital Delhi, killing at least nine people and injuring 45, Home Secretary R.K. Singh has said.
The bomb detonated at 10:17 a.m. local time (04:47 GMT) when the court, was open for morning session and television footage showed lawyers running from the building with crowds screaming and panicking.
It was caused by "at least a medium-intensity bomb," Home Ministry official U.K. Bansal said.
"It appears that the bomb was in a suitcase because we have the remains of that suitcase," Singh told the CNN-IBN news channel.
The court is located close to the Parliament and prime minister's office and police said the bomb had been placed in a case outside the main gates.
Police have yet to identify those behind the attacks, as no group has claimed responsibility but many suspect the extremist Islamic network known as the Indian Mujahedeen could be the perpetrator.
Following the bomb attack, police have placed both Delhi and the financial capital Mumbai on a state of high alert.
India had been rocked by a series of bomb attacks recently. A bomb exploded in a car outside the same Delhi court in May, and in July, Mumbai suffered three blasts which killed 26 people.
In September 2008 five bombs ripped through busy shopping areas of Delhi killing 25 people and injuring over 100, and in April 2006 at least 14 people were injured after two explosions at the Jama Masjid mosque in Delhi.
Political violence is not a new phenomenon in India, which has been confronted with periodic eruptions of insurgencies and terrorism spread across its territory since it became independent in 1947.
Insurgencies have been led by different factions of the population and has had different causes including aspirations of ethnic separatism as in the tribal areas of North-East India, feelings of religious separatism as in Punjab before 1995 and in Jammu & Kashmir since 1989, feelings of economic deprivation and exploitation as in the tribal areas of Central India, feelings of injustice to the Muslim minority, many conducted by the Indian Mujahedeen.
As tensions between the majority Hindu and Muslims threaten to rise because of the recent burst of terrorist attacks, the Indian government now need to come up with a comprehensive and effective anti-terrorism strategy.