India: Central Bank Chief Rajan Faces PM Modi in Inflation Battle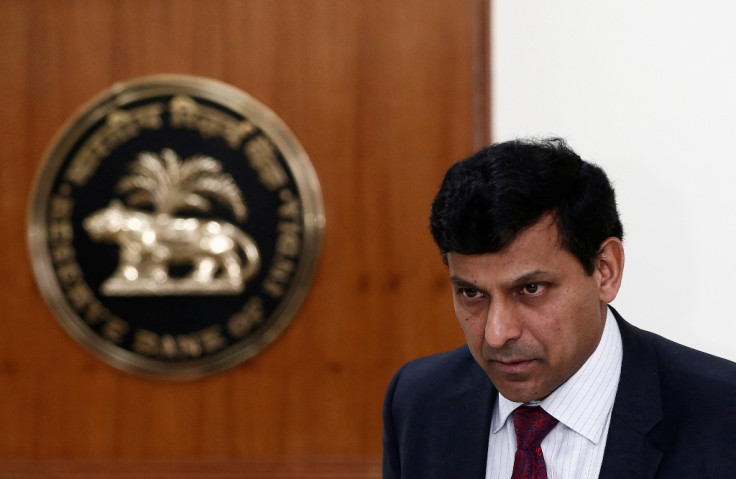 The Reserve Bank of India is likely to leave interest rates on hold at its policy review on 3 June but the markets await Governor Raghuram Rajan's accompanying statement for hints as to whether the Narendra Modi regime's decisive electoral mandate has changed his rate outlook.
Rajan, speaking at a seminar in Tokyo, reportedly said he expected to work with the Modi government to tame high inflation in India.
Investors expect New Delhi to check inflation by lowering subsidies, improving the food distribution mechanism and by laying the ground for more investment in infrastructure.
They, however, do not expect a rate cut before early 2015, according to Reuters.
Collision Course
India's powerful new prime minister and its hawkish central bank chief could head towards a collision course if inflation remains high.
High inflation will prevent the RBI from lowering interest rates.
High interest rates make loans more expensive, creating a difficult environment to re-ignite growth, which is part of the mandate given to Modi, a hard-nosed politician known for his pro-business governance model.
Standard Chartered said in note to clients: "Subdued growth is unlikely to prompt monetary easing at the RBI policy meeting on 3 June. The RBI governor will likely keep the repo rate on hold pending more clarity on the new government's fiscal policy.
"New Finance Minister Arun Jaitley is likely to present the revised FY15 budget in July. Reduced weather-related uncertainties may also give the RBI more visibility on price pressures after the budget."
Rajan and Jaitley
After his first meeting with Jaitley, a leading corporate lawyer, Rajan said battling inflation will continue to be a priority.
Rajan needs Jaitley's and the cabinet's support to roll out inflation targeting and in setting up a monetary policy committee -- both require legislative changes. Agreeing on the composition of a committee, including whether the government will appoint members and who they might be, can trigger a controversy.
Rajan recently tempered his tone, saying inflation targets are for the medium term and are flexible, and that his proposal does not aim to turn the RBI into "inflation nutters".
However, he was unexpectedly blunt on the subject of RBI independence.
"I am happy to talk to the government, I am happy to listen to the government, but ultimately the interest rate that is set is set by me," he said at an event in Switzerland.
"The government can fire me, but the government does not set monetary policy."
The RBI has raised interest rates thrice, by a total of three-quarters of a percentage point, since Rajan took charge in September 2013, moves aimed at battling persistently high inflation in Asia's third largest economy.
© Copyright IBTimes 2023. All rights reserved.