India's Trade Minister Anand Sharma Hopes for Central Bank Rate Cut on 1 April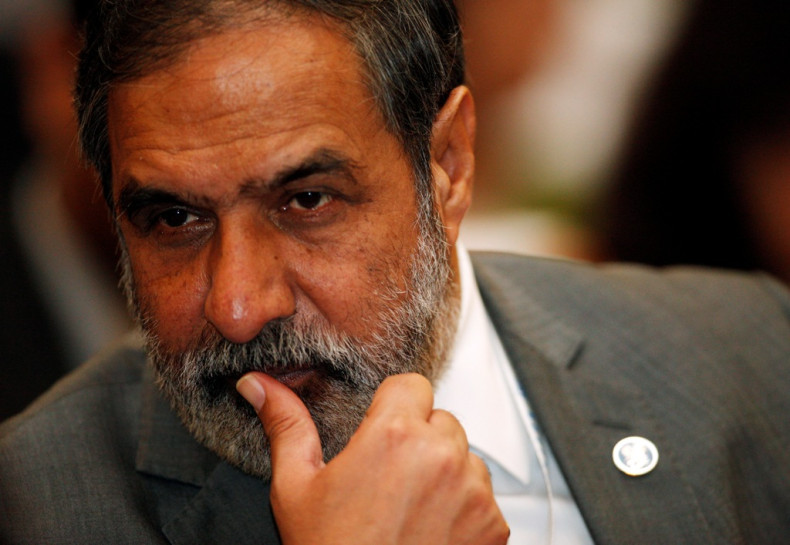 India's commerce and industry minister Anand Sharma hopes its central bank will cut interest rates to boost growth, but analysts expect the Reserve Bank of India to leave its monetary policy unchanged at the 1 April review.
Indian industry has been demanding a rate cut, which could encourage investment and promote growth in Asia's third-largest economy.
However, analysts at Barclays, ICRA and Care Ratings have said the central bank could leave monetary policy on hold at the upcoming review.
"We hope that they will factor this in," Sharma told the Press Trust of India, when asked whether the RBI would reduce interest rates in the wake of softening inflation.
Naresh Takkar, chief executive at ratings agency ICRA, said: "Consumer inflation eased to 8.1% in February 2014, close to the target of 8.0% for the end of this calendar year suggested by the Urijit Patel Committee.
"As a result, we expect a status quo on the policy rate in the upcoming policy review."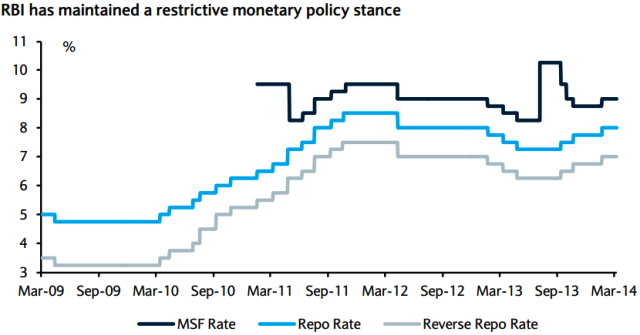 RBI's monetary policy.
Barclays Capital
Barclays Capital said in a 24 March note: "After its surprise January rate hike, we expect the Reserve bank of India (RBI) to stay on hold in April, while the new government's economic policies and monsoon trends will likely have considerable influence on monetary policy in H2.
"Meanwhile, tight liquidity conditions have kept short-term interest rates high. Longer-term interest rates also stayed elevated and moved sideways (10y IGB: 8.8%)."
Earlier, Care Ratings said in a note: "Although inflation is on the desired path now, we expect RBI to still maintain interest rates status quo in the policy announcement in April 2014 to ensure that the decline in inflation continues before the monetary policy looks to promote growth."
Shock Therapy
RBI governor Raghuram Rajan warned in February against any sudden moves regarding the country's rate of inflation and said that the policy interest rate was appropriately set.
Rajan also warned against waiting to act until inflation expectations become ingrained, but said the central bank would ignore temporary spikes in inflation.
The RBI unexpectedly raised interest rates in January, in a bid to rein in inflation and defend the rupee from the volatility that affected emerging markets that month.
The Indian central bank raised its benchmark interest rate to 8% from 7.75% in January.