India: Headline Inflation Hits Three-Month High Dashing Hopes of Rate Cut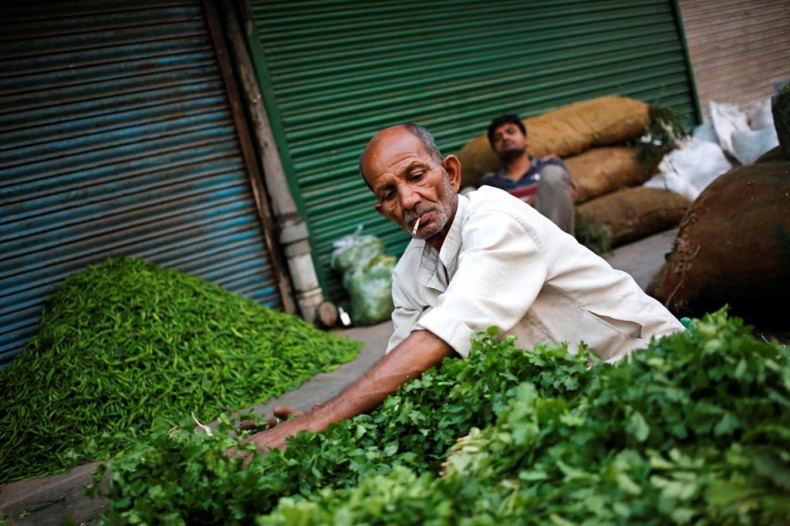 India's headline inflation rate struck a three-month high in March, snapping an easing trend and ruining hopes of a central bank interest rate cut, needed to boost growth in Asia's third-largest economy.
The Wholesale Price Index (WPI), the closest watched cost-of-living gauge, jumped by almost a percentage point from the previous month to hit an annual rate of 5.7% in March.
The jump compares with a 5.3% increase forecast by a Reuters poll of economists. Wholesale prices rose 4.68% in February, their slowest pace in nine months.
Meanwhile, consumer price inflation accelerated to 8.31% in March on higher food prices, government data showed.
A Reuters poll pegged retail inflation at 8.19%, from February's 25-month low of 8.10%.
Barclays Capital said in a note to clients: "India's headline inflation for March came in at 5.7% y/y, above consensus of 5.3% and our forecast of 5.4%. Food prices rose 1.0% m/m in March, following a 2.8% decline in February, as food price inflation moved higher. However, the momentum of the WPI continues to soften at the margin.
"The volatility in recent monthly inflation prints has eased and, broadly, inflationary pressures as reported through the WPI remain in check. The spillover effects of price volatility have also been limited to manufacturing-food inflation and the headline rate of inflation will remain largely manageable in the coming months, in our view."
Barclays Capital said in a second note: "While [15 April's] India WPI print sprang an upside surprise and the Reserve Bank of India (RBI) maintaining a hawkish stance in its April policy statement, we think the upside surprise was not broad-based.
"We expect retail inflation (CPI) - which is the RBI's key focus at the moment - to fall to 6-7% y/y for most of H2 2014."
"We believe this softening in inflation, along with only a slow uptick in growth momentum, is likely to cause the RBI to make its monetary policy stance more balanced," Barclays added.
Barclays Capital said in a third note: "While the RBI appears keen to move to an inflation-targeting framework, industry and academia remain divided on this issue. Given the potential longer-term effect of such a change on the economy, we think the new government's economic policies would have to be in sync with the RBI's bias before such a major overhaul of the monetary policy framework could be implemented.
"While policy interest rates are likely to stay unchanged during the current quarter, with only a gradual expected uptick in growth momentum and visible stress in the financial sector's asset quality, we think there is a case for a more accommodative monetary policy stance in H2 2014 - in our view, the central bank could cut policy rates by about 50bp and/or ease its stance on liquidity in H2 2014."
India Elections
The inflation data comes amidst voting in India's month-long general election. The results will be out on 16 May.
The latest opinion poll by private news channel NDTV has predicted a clear parliamentary majority for the opposition Bharatiya Janata Party (BJP) and its allies.
BJP leader Narendra Modi, the frontrunner for the prime minister's post, has said he will institute a price stabilisation fund to battle inflation and set up special courts to try those who hoard goods.