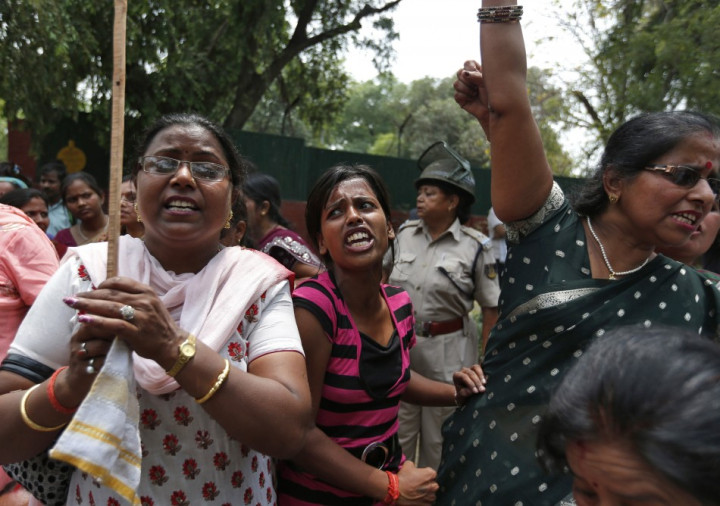 Two Indian children have been raped, one strangled to death, in the latest horrific sex crime to shock the nation.
The body of a young school girl was found bleeding and tied up with strangulation marks at a construction site in Ranchi, in the eastern state of Jharkhand.
"Prima facie it appears that the child was raped. We are waiting for the medical report for confirmation," the deputy superintendent of the local police force told The Hindu.
The six-year-old went missing shortly after she got back from school.
"She went out to play in the neighbourhood after she came back from school but went missing half an hour later," a family member told the local newspaper.
As soon as he realised the girl was missing, her father started searching the Doranda neighbourhood where the family lives, with the help of friends and relatives.
"First we searched all the neighbourhood houses to see if she had gone to somebody's house to play," the family member said.
However, when they finally found her, it was too late. Police said they are searching for the culprit but have no clear clues to his identity.
A second 6-year-old girl was raped by a teenager in India's capital of Delhi on the same day.
"The 6-year-old was alone at home on Tuesday night when her neighbour, the accused minor, approached her. He took the girl to a secluded spot and allegedly raped her. He then threatened her and left," a senior police officer told The Times of India.
The boy, 14, was reportedly arrested and sent to a remand home.
Abused with candles and bottles
The incident happened just a few days after a 5-year-old child was allegedly abused with a candle and bottle and repeatedly raped in Delhi. More than 230 rapes of minors have been reported to the police in 2013 alone.
Reports of sexual violence are on the rise after the shocking case of a 23-year-old student who was brutally gang raped on a Delhi bus in December gained world attention.
However many cases go unreported because of the social stigma attached to the crime.
According to India's National Crime Records bureau, a woman is raped every 20 minutes. However about 90 per cent of rape cases go unreported.
"A rape victim is mostly looked down upon by the society and people usually consider the girl culprit," said Hemlata Mohan of the Jharkhand State Women's Commission.