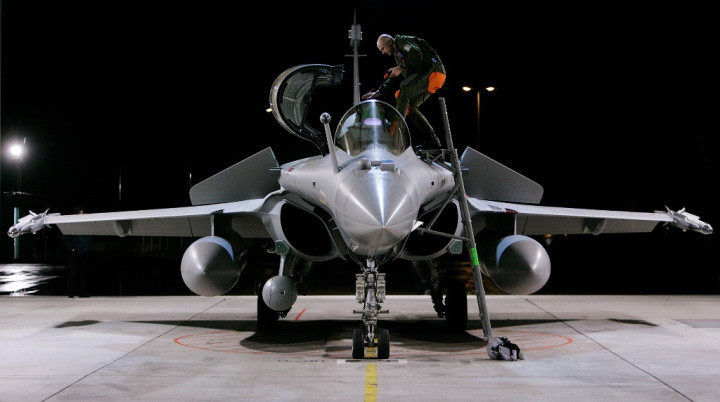 New Delhi expects to seal a multi-billion-dollar deal to purchase 126 combat jets from France's Dassault Aviation within three months, according to a media report.
Completion of the deal could see the first 18 Rafale jets being delivered to the Indian Airforce in mid-2016, with the remainder being assembled in the subcontinent from 2018 onwards, the Times of India reported on 3 June, citing defence ministry sources.
Pursued by Reuters, Dassault refused to comment.
Dassault chief executive Eric Trappier said in May that his firm expects to sign a deal to sell the Rafale jets to India by the end of 2014.
The optimism followed the election of business-friendly candidate Narendra Modi as the nation's new prime minister the same month.
"It's reassuring for us, because I think that will accelerate the process further," Trappier said on 19 May on the sidelines of the Ebace business aviation show.
The Indian military establishment had earlier deferred the plan to buy the 126 fighters, a deal estimated to be worth about $20bn (£12bn, €14.7bn), until the financial year 2014-15 owing to budget constraints.
Defence Modernisation
India recently bought an aircraft carrier, INS Vikramaditya, which gives it the strongest naval air power in the region outside of the US.
India is building its own 40,000-tonne vessels named Vishal and Vikrant. The first is due to be completed within four years.
New Delhi picked the Rafale fighters over the Eurofighter Typhoon jets, made by EADS and financed by a four-nation consortium that includes Britain, Germany, Spain and Italy, for the Indian Airforce in 2012.
Dassault also beat US bidders Boeing and Lockheed Martin, Sweden's Saab and the Russian makers of the MiG-35.
Rafale also has a naval variant which could interest the Indian military in the future.