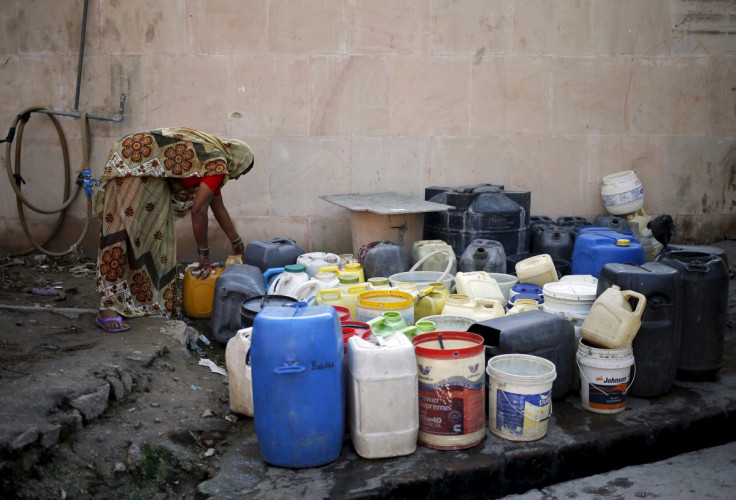 The Indian government has deployed army troops to secure control of the key water supplies in the violence-hit state of Haryana to save capital Delhi from an imminent water crisis. Despite the silver lining, protests continue to simmer in Haryana with thousands of military personnel being mobilised.
In the face of a looming water shortage for New Delhi's 20 million inhabitants, the army was swiftly drafted in to secure the Munak Canal. The water supply was disrupted owing to the ongoing caste-focused agitation by the Jat community seeking better measures. Continuing days of looting and riots have paralysed the northern India state — which encloses the Indian capital from three sides. The Jats are protesting for separate quotas in education and government jobs.
"Thank u army, thank u centre for securing Munak Canal back. Great relief for Delhi," Delhi Chief Minister Arvind Kejriwal tweeted. Nearly 25% of the water supply to Delhi is expected to be restored by the evening of 22 February. The Munak Canal is responsible for managing up to 60% of Delhi's water supply.
"About 400 cusecs of water has been released from the Kuchha sub-branch of Munak out of which nearly 300 cusecs will reach Delhi in 6-7 hours. A team of DJB [Delhi Jal Board] is on standby and as soon as it reaches Haidarpur treatment plant, supply will be started. We hope that by late evening we will be able to restore 25 percent water supply in Delhi," Delhi's Water Minister Kapil Mishra told reporters after attending an emergency meeting.
Earlier, Kejriwal's Aam Aadmi Party-led administration approached the Supreme Court to intervene in the crisis so as to save the Indian capital from getting jeopardised by the upheaval in Haryana. But the Kejriwal government was sharply rebuked by the top-most court for involving the judiciary to solve the administrative crisis.
"You people instead of solving the problem at government-to-government level are moving to Supreme Court. You want order from the Supreme Court. You want everything on the platter...You ministers are sitting in the court instead of going to the field. You rest in AC chambers and you want order from the court," the bench observed in its remarks.
Haryana has been gripped by intense protests by the Jat community, mostly comprising of farmers, on the heels of failing crop production and consecutive droughts. The protests are an indication of the increasing frustration of the farmer community against the federal ruling administration spearheaded by the Bharatiya Janata Party, which recently came to power in Haryana as well.