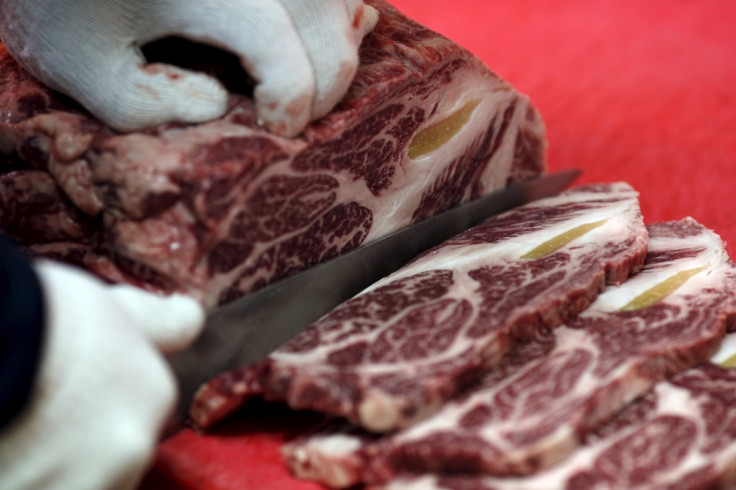 The Indian government has denied permission to screen a 21-minute film at a documentary festival apparently because it deals with "beef-eating practices". It is said the government's decision was based on the "current political situation over the beef ban issue", which has caused much turmoil in the country.
Of the 35 films, the documentary titled Caste On The Menu Card has been denied screening permission at the 12th Jeevika Asia Livelihood Documentary Festival 2015 in New Delhi. The festival is on from 30 October to 1 November.
The short film is the work of five students from Mumbai's Tata Institute of Social Sciences (TISS), who are "shocked and upset" about the government's decision. "The film was a part of the larger course work called Castemopolitan Mumbai Series, which broadly explores livelihood, gender, the intricate link between food and caste and questions why most of these issues are swept under the carpet," Reetika Revathy Subramanian, one of the filmmakers, told IndiaToday.
Meanwhile, an official of the country's Information and Broadcasting Ministry said the film was denied permission as adequate information about the film was not provided. "We have not given exemption from certification to this documentary since we were not provided with adequate information about the film by the festival organisers," I&B Ministry's Joint Secretary (Films) K Sanjay Murthy said. Murthy, however, said the ministry could once again go through the film if information it had sought is provided.
"Today (Thursday), we have received a letter from S Naganathan, undersecretary (Films), that they have given exemption permission for 34 documentaries, but not for the documentary Caste on the Menu Card," Manoj Mathew, the festival director said. He added: "When we approached senior officials of I&B ministry, they said that due to the current political situation over the beef ban issue they have not give exemption permission for this particular documentary."