Kashmir: Third beef-related death sparks fresh tension in India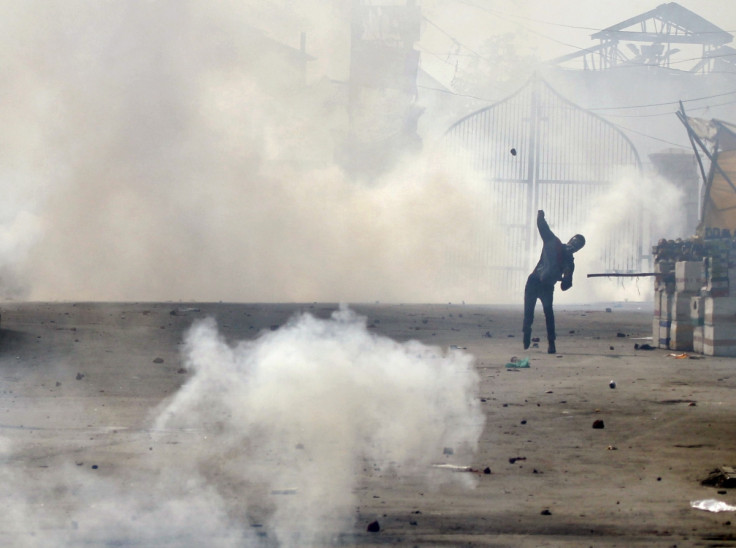 Another beef-related death has fuelled tension in India, as protesters clashed with security forces during the funeral of a teenager. Zahid Ahmed, was killed over cow slaughter rumours in Kashmir.
Despite the curfew-like situation in the valley, scores of people took to the street, demonstrating against the 19-year-old's death. He was set on fire in his vehicle on 9 October by a mob and died while undergoing treatment at a hospital 10 days later. His death, the third such incident involving cow slaughter in India, sparked clashes between police personnel and protesters in Anantnag village.
Police used smoke shells to disperse demonstrators, who were hurling stones at them. Some of the protesters raised anti-India slogans and displayed Pakistani flags at the march. Authorities have kept key separatists under house-arrest and have deployed scores of troops in the area.
Ahmed was attacked by an extremist mob for allegedly killing three cows. However, investigations later revealed that the cows -- considered holy by millions of Indians -- died due to poisoning. Moreover, officials believe that cow slaughter humours were deliberately circulated to incite communal tension in the Hindu-majority area.
"I have no words to condemn the dastardly act which consumed the life of a poor and innocent young boy for no fault of his," said Chief Minister Mufti Sayeed. At least nine people have been arrested in connection with the attack, but some of the key accused remain at large.
Omar Abdullah, former chief minister and opposition leader in the state has blamed the ruling government for the skirmishes. He wrote on Twitter: "Another needless death in the name of #BeefBan for which the BJP & its affiliates including allies are directly responsible. And to think that all the state government could do was to throw 10,000 rupees at #Zahid and wash its hands off the whole thing #BeefMurder."
In recent weeks, tensions over beef and cow-slaughter have flared up in India dominating headlines and social media. It began with the lynching of a 50-year old man, who had allegedly consumed and stored beef at home, in Dadri village in the northern state of Uttar Pradesh.
Cow slaughter remains a touchy subject in India and beef has been recently banned in multiple states. Critics of the government often point out that extreme right-wing Hindu groups have been emboldened in the past year after Prime Minister Narendra Modi, a Hindu nationalist, was elected as the country's leader.
© Copyright IBTimes 2023. All rights reserved.