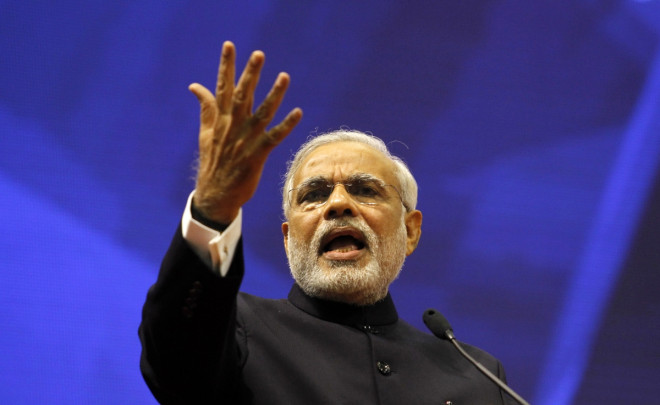 Few would deny the Indian government has been heavily criticised for not implementing economic reforms and for an inability to control persistently high inflation, both of which have impeded economic growth and led to a significant dampening of foreign investment.
Support for Congress has been undermined by a series of corruption scandals, bureaucratic hurdles and lack of suitable employment opportunities.
Clearly, Indians are disillusioned with the current leadership and remain desperate for a change. They want a decisive leadership and are rightly demanding policies to promote economic growth, development and jobs.
The key question is whether the new leader, Narendra Modi, can deliver on his pledges and live up to such high expectations. India's stock market, which is up 6% following his win, certainly thinks so. It's been sky rocketing during the election period and hit a new record high of 23,871 on 13 May, just a day after elections concluded, with the results still not announced.
Modi's economic track record is undoubtedly impressive. He's been chief minister of Gujarat, a state with 60 million people, for 12 years.
During that time, he's cut red tape, invested heavily in infrastructure and contained corruption. Business and investment have thrived in Gujarat making it an investment hub for international companies.
The state now produces a quarter of Indian exports although accounts for just 5% of the nation's population. With an average growth of more than 10% during 2001-2011, it has been a key growth engine for the country. If elected, Modi has promised to replicate his Gujarat policies across the rest of the country.
Critical Issues
A Modi win could mean progress on a number of critical issues.
Cut red tape: Modi is a leader who is decisive, ready to take bold reforms and speedily implement policies to put the economy back on track of growth. He is expected to be more responsive to the needs of the people.
With the reduction in red tape, industrial growth will improve, and consequently increase employment in the formal sector. Modi is unlikely to waiver in his bid to cut red tape and root out corruption.
Infrastructure: Focus on building infrastructure, manufacturing sector and generating power. An understanding that India must improve it's supply network with road building getting a significant boost.
Administrative and legal reforms: Moves to implement the party's preference for a decentralised model of growth where government departments must use public funds more efficiently. Loss making Public Sector Undertakings (PSUs) face restructuring or seek strategic investment.
Large Capital Inflows: Foreign Institutional Investors (FIIs) have already poured money into India. As long as Modi's performance remains consistent, then this will likely continue.
Makeover: A new image for India with the new government to brand it based on 5T's: Talent, Tradition, Tourism, Trade and Technology.
Modi comes to power at a time when the economy is likely through the worst of the economic downturn. This should help the new government implement new policies against a backdrop of a relative stability.
The current account deficit has eased significantly. The last quarter saw the lowest current account deficit in five years due to improved exports during the second-half of last year as the currency plummeted.
Inflation has pulled back. Due to lower food prices, consumer price inflation is at its lowest level in more than two years. A good monsoon, downward pressure on global oil prices, and base effects could lead to lower inflation in 2014.
Interest rate hikes and the declining current account deficit have helped stabilise rupee. The rupee has gained more than 9% since August 2013 when it was hit sharply by tapering fears by the Fed. Praise here to new governor of the Reserve Bank of India Raghuram Rajan who brought calm to India after the storms of last year.
The latest MNI Business Sentiment Survey shows that business confidence is on the rise and expectations are running high that the business environment will become more favourable after the BJP comes to power. Increased investment will drive growth and further business sentiment.
A Magician and Problem Solver
Many voters perceive Modi as a magician and problem solver, while some also give him the status of a god. Even with a large majority Modi will find his god like powers restricted.
As the head of the central government, he has power to formulate and execute economic policies, but that power is severely limited in a coalition government where parties are more interested in regional rather than national issues.
This is a problem he never had to face in Gujarat.
There are doubts whether the Modi government will be able to live up to the expectations of a vast population, both within India and rest of the world. Some business leaders feel less optimistic given that the new government will be working under the same shackles as its predecessor.
India's parliament signed a bill to open up the retail sector in late 2012, allowing foreign retailers to own up to 51% of their local operations.
However, the pro-business BJP has ironically opposed multi-brand retail liberalisation. In addition, many doubt Modi's past (the Gujarat riots of 2002 that killed many, mostly Muslims) will haunt social development of a secular India.
No doubt leading a state and a country is very different. It will come down to the cabinet that is set up, important to share common ideas of economic development. India is a land of vast resources and population.
To unleash its potential it certainly needs a good shake, and given Modi's track record, he seems like the best choice to challenge the current status quo. However, only time will tell whether he can make his style of politics work in a massively diverse country, often resistant to change.
Shaily Mittal is an economist for MNI Indicators, part of Deutsche Borse.